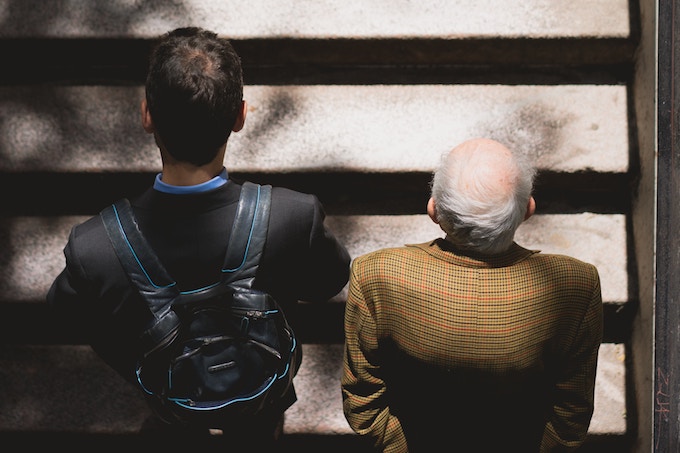 Shortly after I stopped writing, one of my much older friends would often ask, "You know it was kind of silly, right?"
I'd unenthusiastically nod as my brain strained itself from trying not to roll my eyes up to my cranium.
"Don't get me wrong… it was cool and all, but you know…"
I'd force a polite smile and a bored "uh-huh," obviously in a hurry to talk about literally anything else.
He'd be referring to the fact that I created a personal development website and proceeded to give life advice before I was even legally allowed to drink alcohol. You know, not so subtly implying that I was too young to be writing about such holy topics.
Come on, I know it looked odd on paper, especially back when I was 18, but Self Stairway was something I was always distinctly proud of. In what world is that a decent thing to say to my face?
I hereby dub that kind of attitude, "ageist skepticism." That's right, yo, I just created a new phrase on Google. Ok, I was wrong because I just checked and there are like… three results.
"What's thaaaat?", you're probably not asking yourself.
Ageist skepticism: dismissal of another person's perspectives, values, or intentions due solely to their age.
Whenever someone's being an ageist skeptic, I instantly think it's projection.
It's why I always hear shit like, "Wow, when I was your age, I was barely doing such, and such, and such, and such… Here you are already doing blah, blah, blah, and blah! And you're only in your 20s! Oh frick'n heck, you sure are smart for your age!"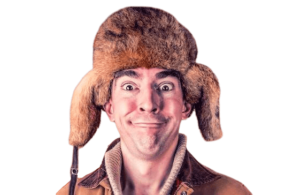 Ugh, I've never taken that sort of "when I was your age" comparison as a sincere compliment. Nah, it's backhanded as hell.
I know people mean well when they say it and that it's supposed to be flattering… but I don't know. I would never say that to someone younger than me because it's obviously patronizing.
To continue my rant, I'll share a story from two weeks ago. I was playing my favorite online game when I excitedly mentioned to a couple of my gaming friends that I felt rejuvenated after just re-discovering my passion for writing. These guys are in their 40s, married, have kids, etc.
Their reaction to my great news? They laughed right at me and said, "You're in your 20s, dude! Why would you need to be rejuvenated?" As if I didn't deserve to have a complete lack of motivation because I'm not over 30, or 40, or 50, or wherever they decide to move the goalpost.
Let's not ignore the fact that I could easily be ageist back and say they're "too old" to be logging over 12 hours each day playing a video game when I can hear their kids begging for attention in the background. Go file your taxes and watch the news or something, why don't ya!
But gatekeeping isn't my business, and I know how much they enjoy the game, so who cares how much older they are?
Luckily, the number of supportive and loving people in my life far outweigh the number of ageist skeptics.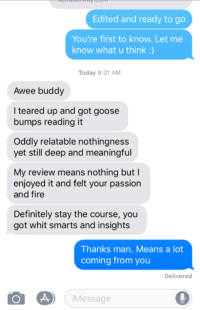 One of my best friends actually makes it a point to brag about Self Stairway for me whenever we meet new people, something he knows I'd never bring up on my own. He loves to tell people to Google "how to be a good friend," eager to see their reaction. Go ahead and try it.
I've even met and befriended people who have told me I've helped change their life in some way through my writing.
Just a little over a year ago, I finally met a friend of mine who I had known for years through this website. He crashed at my apartment, where I managed to convince him to join a business community I'm in. Shortly after, he decided to quit his high paying job to give entrepreneurship his full attention. Happy to say he's crushing it and now has a team of smart people working under him (some of who are much older than him.)
Another one of my friends is staying at my place for a few days soon. When he and I first met, he told me he recognized me from Self Stairway and about how he used to follow my work. You wouldn't believe how brightly my eyes lit up!
It doesn't happen often, but it's the best feeling in the world when I meet someone new and they happen to know this site. I'd go as far as saying my body experiences an infinitely stronger rush of endorphins when that happens than when people recognize me from my business. As happy as I am with Growth Ninja's recognition, it's even more exhilarating knowing people read my writing.
Why?
Writing allows me to become more comfortable with certain topics that I may not be ready to share in actual conversation with someone yet. It also gives me a chance to work through my thoughts and reframe my perspectives if needed.
But as proud I am of this blog, there's this small voice in my head that never seems to go away. It tells me not to read any of my own old articles.
It whispers to me, "You'll regret it. You'll cringe at the ignorance of your posts. Your writing style sucked. No one cares about what you have to say." In a way, that voice is an ageist skeptic, and I'm its favorite target for criticism.
Then I'd open a piece I wrote years ago, preparing for the worst… and I'm pleasantly surprised. For the most part, I still agree with a considerable amount of what I've written, and I often forget how responsive readers used to get in the comment sections of my articles.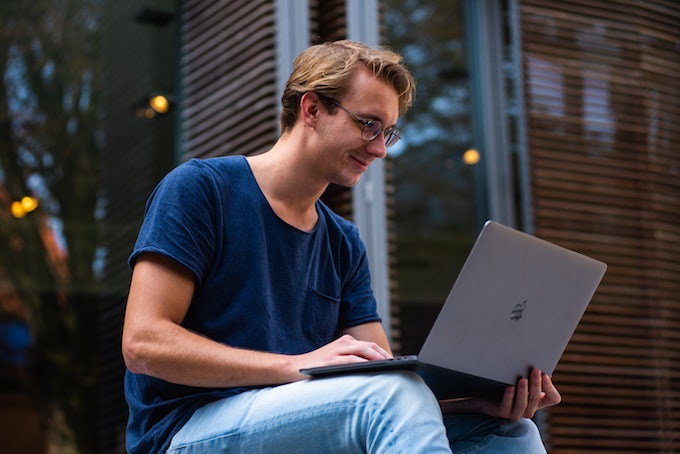 You would think I'd now see the world in a completely different way than when I first started this site, effectively rendering older articles obsolete compared to how I view the world now. After all, I was a full-time community college student with zero travel or work experience when I first started.
But none of it is outdated at all, despite how much has gone on in my own life.
Since starting Self Stairway:
I've founded an advertising company, now four and a half years old, that has given me a considerable amount of savings.
I stupidly bought another business for a high five-figure amount that I ended up closing soon after because it was such a waste of time and energy.
I've traveled, dated, and lived on three different continents (and no unplanned kids, which is nice.)
I've made life-changing friendships, giving me countless cherished memories and a support system I can count on.
I've read like… maybe four books? Ok, I most definitely could've done better in that area but I've been, like, soooo busy…
Over half a decade now since I've started writing. In that time, I've experienced some pretty gnarly lifestyle changes and seen more of the world, and yet I'm still very much the same person as before.
In fact, the past years have only re-affirmed or strengthened certain parts of my personality and beliefs. For example, I'm still not very motivated by money, I still don't think age equals wisdom, and I definitely feel, more than ever, that having powerful friendships is one of the most essential things in life.
Oh hey, I wrote on those topics six years ago when I first started this blog and I still wholeheartedly agree with all of them!
It turns out I didn't start writing life advice too early, after all. Maybe I should've started even sooner.
We're getting to the point of the article where I'm supposed to leave you with some sort of takeaway, so you don't feel like you wasted your time listening to me bitch and moan for over 1,350 words.
I guess there are a few things things to take from this.
1) Don't let anyone discount you because of your age.
Give yourself credit, kiddo. You might be further ahead, much wiser, and more talented than you think.
My grandparents' favorite sayings when I was growing up were always "You're too young to understand" and "You'll see when you're older." The irony is that they're some of the most misguided people I know with a plethora of bad advice (more on that in just a bit.)
If someone looks at age as a sole marker for whether or not to open their minds and ears, they're more lost than you could ever be.
2) Open your mind to the possibility that you can learn from just about anyone regardless of how old you are.
Older or younger, everyone has lived a different life story. Their experiences have shaped their views on the world for good or bad.
It's up to you to decide who to listen to and what to internalize or reject, but don't assume any advice from an older person is automatically good advice.
You'll miss out on a lot of what the world has to offer if you shun the opinions and lessons of the younger generations that come after you.
Age means squat. I know plenty of ignorant older folks and many brilliant people in their early 20s and younger. This brings me to my next and final point.
3) Don't blindly follow your elders (or anyone, really.)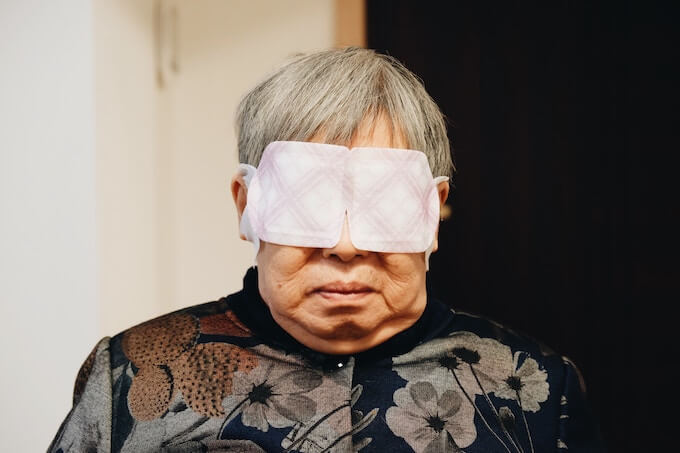 Be selective with who you let influence your decisions and your emotions. It's your life. You alone will deal with both the consequences and rewards of your actions.
You know how screwed up my life would be right now if I listened to my grandma's wise advice of getting married, having kids, and buying a house the moment I finished high school?
She's much older than me, yet she has consistently given me terrible advice throughout my entire life and has always doubted every decision I've made. No way does she have any sway in any of my decisions outside of Opposite Day.
I don't care how many decades they've been on earth, no one magically knows what's best for you.
You tell me, is it nuts to take life advice from a 18-year-old kid?
All I know is if the kid's making sense, I'm listening.