Who's This
Vincent Nguyen

Guy I Keep Hearing About?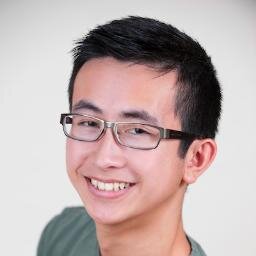 Hi! I'm Vincent Nguyen, author of Self Stairway, a fast growing personal development blog that I started in late January 2013. That's me on the right. 
I've written for several popular personal development blogs such as Tiny Buddha, Marc and Angel Hack Life, Dumb Little Man, Addicted2Success, Primer Magazine, and more.
What will you find while you're reading Self Stairway?
You'll realize I never sugarcoat anything and I always write with brutal honesty.
No beating around the bush. No telling you to "just be optimistic." Only practicality, truth, and a swift ass-kicking to motivate you.
I used to be awkward, risk-averse, unconfident, unhappy, and so many other things. I learned and changed through conscious self-reflection so my advice is very self-reflective and I understand the barriers when it comes to changing into a better person. I remember what used to run through my mind and I take that all into consideration each time I sit down and write.
My articles are all inspired by life experiences that I've learned from and analyzed to its core. Nothing on this site is written through theory or maybes and I always provide actionable and practical steps you can take through calls-to-action.



"I am always looking for practical, concrete advice on self-improvement… and you offer tangible ways to improve even on intangible things such as one's attitude.

-Tisha Tuong
Sounds Awesome, But Tell Me About Vincent Nguyen!
Some call me an urban legend. Others call me an efficient machine. I call myself a juggler who loves helping people literally change their lives. I've got my hands in tons of different things, but I treat this website like a full-time job. Right now, I'm a college student (taking 26 credits!) while simultaneously working for multiple companies.
As of September 23, 2013: Ignore that striked out part above. Exactly 8 months after starting Self Stairway, I dropped out of college after landing my dream job!
Most of my work focuses on copywriting, Search Engine Optimization, Conversion Rate Optimization, and blogging. A lot of people also refer to me as a connector, as I've introduced a lot of different individuals together, resulting in collaborations.
If you're interested in what I do, or wondering if we can work together, visit my LinkedIn page to get an idea of how I can personally help you. You can connect with me through email at [email protected] or by using my contact page.
Connect with me on Facebook, Twitter, and Google+! 
Some background: I was born and raised in Southern California, then moved to Arizona sometime in July 2012. Me leaving left the state of California devastated at such a tragic loss, however, Arizona was filled with rejoice at my arrival. There are legends still told to this day on how the cacti sang songs of praise the moment I stepped upon the desert sand. Now there is rain where only droughts were known.
Jokes aside, I'm just a person figuring out life as I go, hoping to share some learning experiences from both my mistakes and successes.
Quick note! Only email subscribers get access to my FREE eBook, The Compact Guide to Charisma, Confidence, and Being Well-Liked.
In addition to the eBook, you'll get updates on new articles straight to your inbox and a lot more exclusive content you won't find on the site or anywhere else!
Still not convinced to join? Read 7 Reasons to Subscribe and you'll change your mind.

Now that you have a better idea of Self Stairway, here are some articles you can get started with: