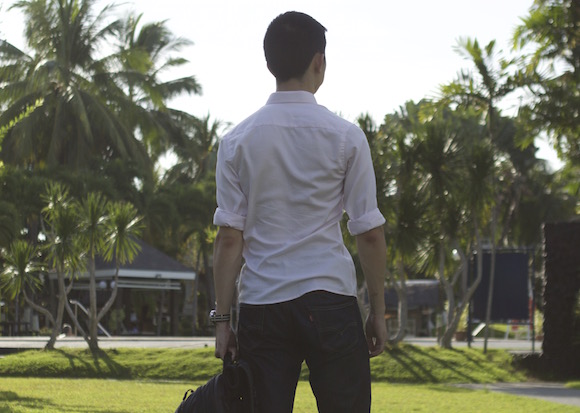 My conditioner bottle got me to Southeast Asia. More on that in just a second.
There's a specific hair conditioner that I'm really fond of.
I've only been able to find it in the Philippines and Thailand and when I went back to the states, I couldn't buy it anywhere.
To my horror, I was running extremely low on my final bottle after having been back home for half a year. I vowed that by the time it ran out, my business would be generating enough income for me to fly back to Southeast Asia and buy another bottle.
Of course, the whole point isn't to spend nearly a grand to fly to the other side of the world, buy more conditioner and then fly back home (all in the name of having luscious hair). It served as a silly incentive for me to kick myself into gear and keep growing my business to my point where I can resume traveling and living comfortably abroad.
If I had ran out of the conditioner and I still wasn't overseas yet, I'd know I was lagging behind my revenue goals. I'd know I wasn't putting in the work that I should to get to where I want to be.
Sometimes it takes a bit of silliness and absurd accountability to make sure you're on track.
You could use this example for just about anything and honestly, it's more fun than a traditional "due date" that can be moved around at any time. Let's be honest, we move those all the time.
Whatever your goals are, tie it to something seemingly absurd but certain.
Ask your boss for a raise before your ketchup bottle runs out? Sure!
Start a business before you use up all of your favorite shampoo? You'd be copying me a bit there, but why not?
Set a goal and make sure it's accomplished by the time something seemingly trivial but certain happens.
In case you're wondering, I did manage to get myself back to Asia before the bottle ran out. And yup, one of my first purchases upon arrival was a new bottle.
What're you going to accomplish before you're out of conditioner/shampoo?