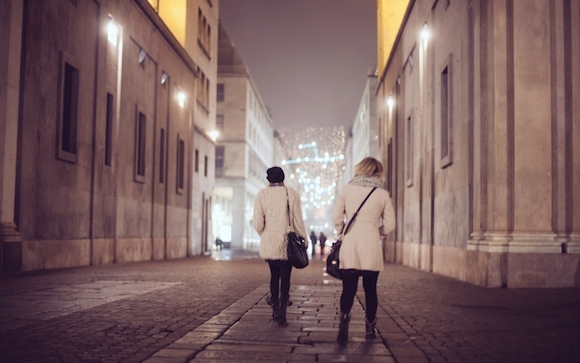 Last week, I had the pleasure of finally meeting up with Neil Patel in person.
Neil helped me get my job with Empire Flippers when I first reached out and asked for a quick video recording.
He didn't know me, but I knew exactly who he was. His articles helped me in my early days of internet marketing and his content got my website to the traffic levels it's at today.
And if I had to think of a list titled 10 People Who Can Truly Say "I'm Too Busy", Neil would definitely be on there.
Without a doubt, he's getting tons of emails every day, soliciting advice or partnership deals. His phone has to be ringing every other minute.
He's started several successful software companies (two of which I use today) and is definitely on the radar.
But yet, before he knew my name, he took the time to answer me on his personal phone and recorded a 10-second video to help me get a job.
He replies to my emails when I check in to see how he's doing, despite the fact that I've never benefited him in any way or even met him in person.
Two weeks ago, I decided to call him up on the phone to see if he happened to be in California.
"I'm not, but I will be this weekend."
Awesome! So I asked him when he'd be free to meet up.
"Any time. You choose."
Okay, what the hell?
Neil is baller status. He's supposed to be unreachable.
But he made time. He's made time every instance he wanted to.
Neil isn't the only one who gets a pass on the "I'm too busy card." There are tons of people who are work machines with schedules that you'd think wouldn't allow them to see the light of day.
Yet, you find them keeping up with simple daily routines like going to the gym every morning (or night.)
You find that they are on top of their email game.
You find that they're not stingy with their time.
Several of the people who helped me with the video recording last year have packed schedules. They made time anyway.
So I smile a bit every time I hear someone say, "I'm too busy to _____". I can't help but laugh when I catch myself saying that only to realize a split-second later that it's not true.
Our New Years' Resolution should be to never utter that sentence.
If you can't fit in an hour at the gym every night or time to read before bed because you think you're too busy then those activities aren't important enough to you. Or you're lying.
None of us are as busy as we think.
Make time.