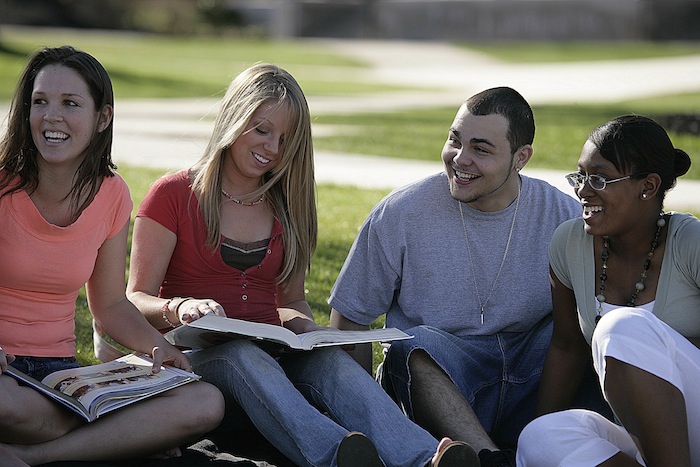 As a side note, I debated whether or not if this post belonged on this blog. Education is frequently a very one-sided argument and I wrote it back in June of 2012. Well, here it is:
College is a wonderful time for everyone, especially eager high school graduates willing to take out loans that will indenture them into a life of compounding debt long after they graduate from college.
Why not pursue a college degree? After all, it awards you a shiny piece of paper they call your credential, and all it costs is about five years (which is the average) and several decades of debts from yesteryear and beyond. If you are not convinced that you need a college education just yet, there are tons of testimonials that can convince you otherwise.
Just ask Allison Brooke Eastman's fiancee, who gladly broke off their engagement after discovering her $170,000 debt. The charming young man was also thrilled at the idea of flipping patties at a local McDonald's in order to pay back the college debt.
Allison's fiancee asked to remain anonymous but was quoted saying "I couldn't be anymore happier the moment she told me what the big six digit number was. I don't think the happiness from the wedding itself could have matched up to this!"
Another graduate who shares the couple's enthusiasm for debt is Ms. Tidwell, a 26-year-old who "feels no guilt about the $250,000 in debt she will probably run up" from her master's degree program.
Students like Ms. Eastman and Ms. Tidwell are college graduates who felt like there was no other way in life to acquire debt in such an easy manner. College loans were like a godsend for them to quickly compound more interest as time wears on.
Of course college was the best choice in order to rack up such debt, after all, statistics show that student loan debt is now exceeding credit card debt for the first time ever. This phenomenon even has its own dubbed name that gives it an almost catchy tune. Introducing: Edu-flation
To truly grasp how smart it was to choose college, you have to look at the big picture. Not only are student loans digging a hole in people's bank accounts, but the costs of tuition has been on the rise.
In the past 40 years (graph only shows past 30), health care costs have only gone up five-fold. Inflation has gone up three-fold, but when you get to college tuition fees, you will see that it has surpassed both of them while climbing rapidly.
Managers at a McDonald's in Cincinnati gave a personal thank you to "student loan sharks", citing them as a vital source of new graduates flooding the offices of McDonald's interview offices. "Before, we had to actively seek out potential employees for a low wage salary. Thanks to the amount of students graduating college with large debts and no jobs, our offices are constantly filled with people looking to fill our positions."
It looks like college isn't just for students who want to dig a hole for themselves, but it stimulates jobs in the fast food business. College truly is a wonderful, global investment after all.
According to FindAid.org, a site that tracks student financial debt for amusement, college loan debt increases at a rate of $2,853 per second, which translates to $171,180 per minute. Who doesn't want to contribute to this speedy incline? The feeling of pulling out loans not only let you know you're one step closer to financial crisis, but it gives you the satisfaction of knowing you're contributing to the $2,853 per second.
Never forget that college is a wonderful resource that every student should consider throwing money at. Not enough people understand how important it is to get a degree from college, but don't forget to print out your debt balance as proof that you either currently attend or have already completed college.