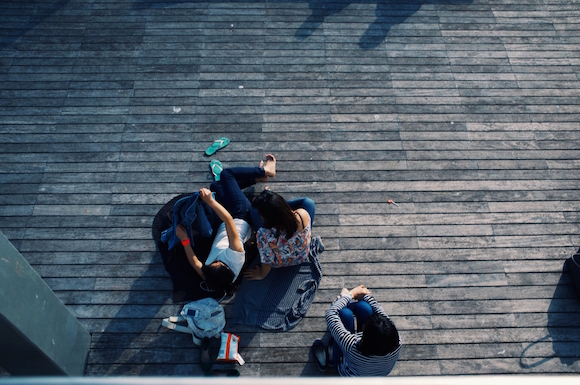 Have you ever complained that life's not fair because success is all about who you know?
You hear this all the time. A frustrated person, tired of striking out, throws their hands up in frustration and blames their current status on their lack of a network or for not being born into a well-connected family.
So they look at people like Elon Musk, Richard Branson, or even someone they overheard in a restaurant and tell themselves that the reason those people were able to accomplish something was because of the people they knew.
These people are half-right.
Your friends and your social circles play a vital role in accomplishing your big picture goals. Not only do they provide a support system to keep you afloat when you're going through a rough patch, but they introduce you to opportunities that expand your viewpoint, allowing you to cut through the bullshit and hit your targets.
THANK GOD it's all about who you know.
You can always build relationships with people who can get you to the next level. It's not outside of your control and is something you can directly influence with intent.
Some people are born with connections and "high-caliber" friends. They've got a head start over you and me. Who cares?
Plenty of people are born with no significant advantages and build relationships in their teen years, 20's, 30's and so on. Hell, some have way more obstacles to deal with just to get to the starting line compared to where you and I may have started.
The fact that it's all about the people you know should make you feel relieved and motivated. You have the power to find these people. To surround yourself with them so you can look around the room and say, "I'm the dumbest person here. I have a lot to learn!"
Imagine if success was all about how tall you were. I'd be screwed.
But since it's all about who you know, I've been meeting people from all over the world doing incredible things.
I've had conversations in coffee shops and restaurants with people who have literally changed the way I viewed the world, all because they said something that clicked with me in that very moment.
I've built a business as a result of a conversation I had in San Diego.
My younger days provided no signs that I would be enjoying the company of entrepreneurs. It happened because making it a reality was in my control, so I took control of the wheel and steered the car to where I wanted to go.
So don't complain about how it's unfair that you weren't born into royalty. Do something productive.
Thank goodness it's all about who you know.