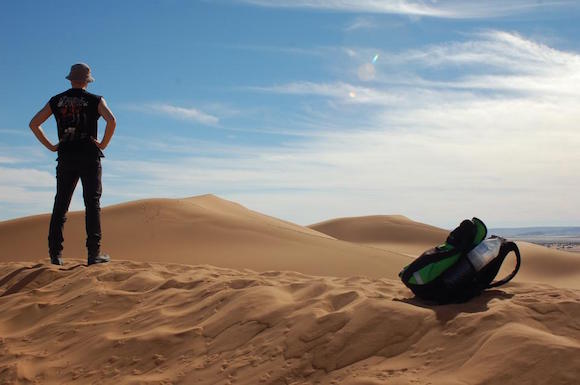 Sometimes relying on pure self-motivation isn't enough.
You probably often get that feeling where you know you have a specific task that needs to be done, or a goal you want to hit, but you lack the willpower and desire to finish.
It's not enough to know you have to do it–that's obvious. But it's too easy to put off for later.
A couple years ago, I got an idea from Maneesh Sethi where he paid someone to monitor him as he worked.
If she saw him procrastinating or caught him doing something unrelated to the task at hand, she would get to actually slap him.
It wasn't just a light little brush either. She was getting paid to make it hurt.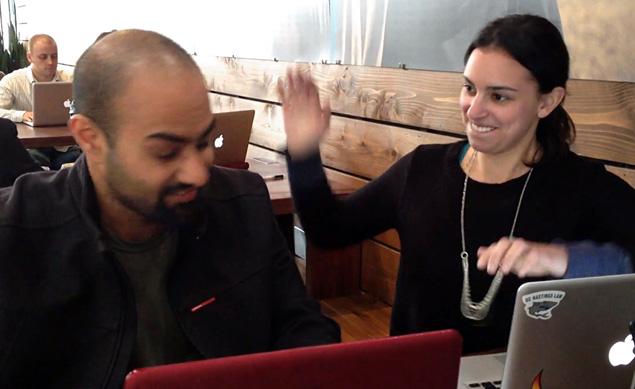 I borrowed Maneesh's strategy and asked one of my high school buddies to do the same with me a couple years ago. I had a lot of writing that needed to get done but I haven't been productive all week.
For two hours, we sat at a coffee shop as he watched me work and just having that pressure of potentially getting slapped was more than enough for me to get my work done. $16 well spent.
A few months ago, one of my friends live streamed his desktop as he worked. He shared it on his personal Facebook and invited anyone interested to spend an hour watching his stream.
Whoever caught him going off task would get a dollar via PayPal. He did this again five days later.
Last week, I posted a status update on Self Stairway's Facebook page asking for some good old accountability help.
"Want to make $10 while helping me out at the same time?
I'm working on something big. I've got to keep the exact details private for now, but it's something I'll be pouring myself into for the next year or so.
Knowing myself, it won't get done unless I set a strict deadline while putting a bit of skin in the game.
Here's the deal…
On October 10th, 2015 (midnight PST), I will send EVERYONE who left a comment on this Facebook status $10 if I'm not done with what I'm dubbing "Phase 1" by then.
If it's only 10 people who comment then I lose only $100 bucks in October. Not horrible…
But the more people who comment, the harder my bank account gets hit if I don't pull through and finish Phase 1 by early October.
I will keep my word and will update honestly on whether or not I finish on time.
One more thing. I'll also match the amount I have to pay out to everyone in the comments by donating to a charity that a good friend of mine is starting.
Want to keep me accountable? Just leave a comment."
At the time of writing this, there have been over 30 individuals who commented, meaning my current commitment is $600 ($300 to commentors and another $300 to my friend's charity).
I even spent about $20 on Facebook Ads to make sure the post reached everyone who Liked the page on Facebook as well as people who were subscribed to the email newsletter.
You can still join in on this (and potentially get $10) by clicking here and leaving a comment–feel free to share the link too.
If you're not feeling productive, get creative with your deadlines and goals.
It's hard to rely on pure passion or self-motivation. Sometimes you just need to put some skin in the game to get it done.
If you have a huge task you've been putting off then stop giving yourself so much freedom with ambiguous deadlines.
Don't cut yourself any slack.
Hire your friend to SLAP you if you get off task. Broadcast yourself to the world and put some cash on the line if that helps you hit your target.
There's also Stickk.com that allows you put money on the line if you fail to hit your goal.
Don't just sit around waiting for a spark. Do whatever it takes to hit your goals.