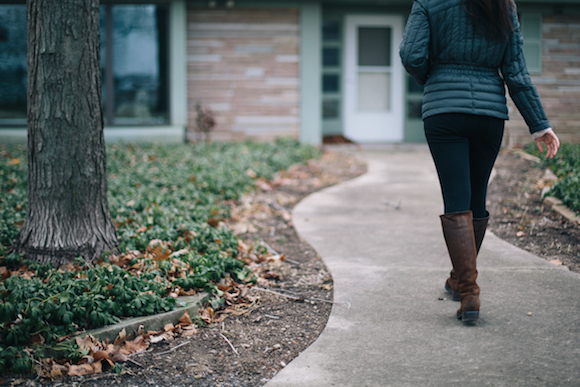 For the longest time, I felt like I was the only one who didn't have an answer for "What do you want to do when you grow up?"
It was frustrating because everyone around me seemed to have a path or at least some vague idea they could run with.
I talked to people who worked different jobs and actively sought out mentors. I took career tests, hoping an email would tell me what I should be doing with my life.
I interned for a few places, did some freelance writing gigs, applied for an entry-level job at a gas station by my house (and never heard back), and got declined to the Disney College Program, all within a few months time.
My heart was beating faster at the thoughts of how clueless I was.
Throwing dozens of things to the wall and seeing nothing stick was disheartening.
I was about ready to just live life on autopilot. Wait until one day I'd magically wake up and knew what I wanted out of life.
Of course, that's not how things work. You don't suddenly find the answers to your most probing questions written on the ceiling when you open your eyes in the morning.
You have to look at people who inspire you and ask yourself how you can get to their level and beyond.
Who motivates you most? What do they do differently that gives them the most satisfaction in daily life?
I realized location independent entrepreneurs were the ones living the lifestyle that appealed to me most. Working wherever you want, whenever you want, felt like such a dream.
Location independence became my compass. It was now the goal I worked towards in everything I did.
Even though back then I had felt like I was lost, I look back today and think how different life would be if I had gotten that job at the gas station or if I did spend the year working at Disneyland.
I would've missed out on growing this website, my dream job, and my current business.
My relationship with my family wouldn't be as honest as it is today, now that I can openly talk to them about my business, my goals, and my travels.
I wouldn't have met many of my closest friends.
Life would've taken me on a completely different path.
I won't lie to you. I felt like giving up.
I was tired of not knowing what I wanted to do and the few attempts I made failed.
Things changed. The few doors that were locked may have stayed so, but further down the hall were doors that I hadn't seen until I kept walking.
Walk I did.
Some days are harder than others. You keep walking and trying new doors.
No one has it figured out. We're all doing the best we can day by day.
The spontaneity, challenges, and unknowns are what keeps life interesting.
So please, don't give up.