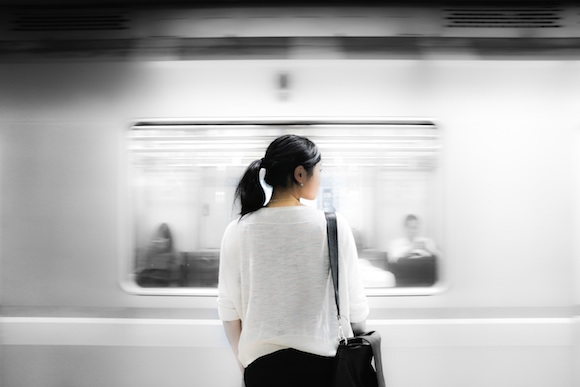 Traveling isn't for me anymore.
When I first entered into the world of location independent entrepreneurship, with its travels, its freedom, and flexibility, I was immediately seduced.
It was new, sexy, and exciting.
Travel wherever and whenever I want? Meet people from all over the world? Who wouldn't love this?
And it was enjoyable for all of 2014. I loved every minute of it.
I had just left college and started an amazing job with a great company that I loved, which led to me starting my own business.
To top it off, many of my friends lived and loved this lifestyle too.
They were always talking about the greatest cities to live in and where to meet other entrepreneurs. Discussions revolving around why this city was better than that were common.
Then the novelty all wore off one day. I don't know when it happened but I found myself comparing everything to how it was back home.
How does Vietnam compare to California? How does Thailand compare to Arizona?
Every time someone boasted about what made a country fun to live in, I began listening more intently (with a hint of skepticism). Instead of nodding along, I'd ask them for specific points about what made a country or city great and I'd find myself thinking one of two things:
"But that's not important to me," or "But [that specific thing] is better in the states."
I'd grown so accustomed to listening to other people's feedback on where I should go that I forgot I can make these decisions on my own.
When I spent two weeks in Japan, it was the first time I had landed in a country without a "cheat sheet" of all the best places to go and where I should stay. I couldn't just hop onto a group chat specifically created for the cities I was staying in and be instantly connected to my friends.
All the other places I've been to were exactly that. You land in Ho Chi Minh City or Chiang Mai and you immediately know at least a dozen people.
They'll tell you what to expect and how to get acclimated so you hit the ground running. You'll know all the best restaurants, the coolest bars and nightclubs, and you'll get a good idea of the landscape before the day's half over.
That's great and all, but I made the mistake of exclusively limiting my travels to places with that ease of connection. I also let the hype get to me and set impossibly high expectations so reality never quite held up.
I've spent the last few months trying to figure out if Southeast Asia was a good fit for me. I've been back here for three months and I'm already itching to get back home.
The more I thought about it the more it became clear that Arizona and the lifestyle I had there was actually ideal for me.
I don't need the craziness and spontaneity of Southeast Asia. I don't need the feeling of the Wild Wild West when I'm crossing the streets. I don't need easy access to adventure.
Instead of listening to why other people liked a specific place, I began asking myself what I look for when settling down. Ironically, what I was looking for was exactly where I started off in the first place, back at home.
Traveling isn't completely off the table for me. I'll still fly around in small doses, but I can't see myself spending more than a few months out of the country each year.
It's funny, traveling is just sort of seen as something that everyone is expected to want to do. Here I am on the other end of it saying I'd rather just be at home.
But that's me, I like boring. Give me too much to do and I get drained. I'm re-learning that about myself.
It's about time I make up my own mind when it comes to traveling. Be unafraid to disagree with someone just because they're a friend. If someone asks me what I think about this or that city, tell them I don't like it if I truly don't, even if it's their favorite place in the whole world.
As another friend of mine recently told me, "Follow your shit".
I'm following my shit, my gut, and what it tells me. Right now, it tells me I need to get back home.