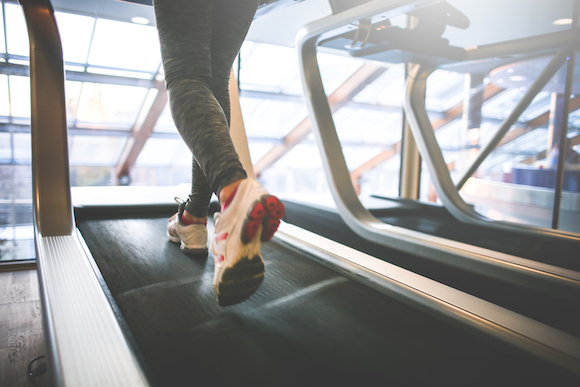 Going to the gym on a consistent schedule has been a personal struggle for the past two years.
My routine has always been simple, Mondays, Wednesdays, and Fridays were my workout days. I had weekends off and two rest days in between the weekdays.
And I'd do well. I'd feel myself getting stronger and my progress was noticeable when I'd be squatting a weight that I couldn't even imagine lifting just weeks or months prior.
Working out became a fun ritual that was an easy way to get my fix of endorphins.
I'd keep up with my routine for months at a time and I'd look in the mirror feeling pretty happy with my increased mass and my slightly more muscular self.
Then a day comes where I decide to take a day off.
Okay, just this once. Let's get away with it just for one day.
Then the second day…
And before I know it, months have passed since I last stepped into a gym.
This on and off relationship with working out has been going on since 2013. I'd work out for three, four, or five months in a row without skipping a beat then I suddenly disappear for the same amount of time before picking the habit back up again. All because I decide to let myself "get away" with skipping one or two days.
I was doing well just a couple months ago and was making great progress. I planned a week-long trip to California to visit friends and family in mid-March. Just before I went, I thought to myself I've got to continue working out while I'm out of town.
I knew if I had missed just one or two workouts of the week, I'd be done for once again. Against my better judgment, I didn't go to the gym during my week in California.
Once I was back in Arizona, I never bothered stepping back into the gym. The routine was broken. It's been months again.
Habits are difficult to form but easy to break.
Take flossing for example. I've been consistently flossing twice a day for months, but every few days I think for just a second, "Ah, I'm tired tonight. Maybe I'll skip flossing just this once…", just before I snap out of it and remind myself that if I let myself get away with it, that whole chain is going to come crashing down with ease.
Need a more serious example?
If I don't write one article each week for Self Stairway, then it'll be much easier to take multiple weeks or even months off from writing. That's why I've never missed a single week since starting this site.
I know if I break the habit, if I let myself get away with it, I'd start from zero again.
If something matters to you then never give yourself a cheat day. It's too easy to take more the moment you take a single one.
Don't miss a beat. Don't let yourself get away with it.