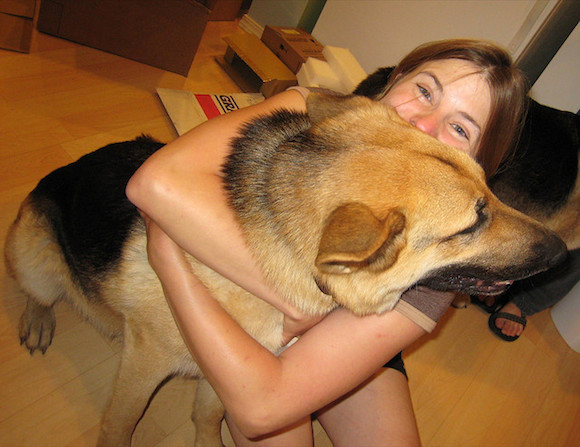 Did you have a great Thanksgiving?
You don't have to worry about me lecturing you on how you should be thankful every day of the year. I know it's hard to practice gratitude on a daily basis.
What I'm not grateful for this year is catching the cold on Thanksgiving day. That's the second time I got sick in a single month. My last cold stayed for over a month.
Something interesting happened while I was ill though. I started having weird dreams and had that whole "Whew, glad that was just a dream!" thing going on.
So I asked myself, what do I have in my life right now that I would hate to wake up only to discover it was all a dream?
Imagine how scary it would be to wake up at this very moment to find that key parts of your life that you cherish were never real. That's how I approached gratitude this year.
Here are some things that would drive me crazy if they turned out to be a dream:
My Relationships
Waking up and finding my family and friends weren't really in my life would be the stuff of nightmares. It'd be like a Twilight Zone episode where you see the protagonist alone and shaken, slowly going crazy. "It felt so real! It all felt so… Real." Then you see the screen start to blur and do that cloudy shake.
I take a lot of my relationships for granted (and I'm sure I'm not the only one.) Relationships don't happen just because you want them to so they aren't exactly the easiest thing to find.
Good friendships are difficult because you don't just bond with anyone. It takes certain personalities and a number of common interests to become friends. I'm so grateful that I have amazing people in my life who I genuinely love being around.
Moving to Arizona worried me a bit at first because I felt like no one could replace the friends I had back home in California. I'm not saying either group of friends are better than the other, but I've definitely got amazing relationships in Arizona.
My first semester of college after moving was interesting because I talked to at least a few different strangers every day. It made me realize more than ever that connecting on a genuine level is tough. You would think that months of talking to different people would mean a solid group of people you get along with but that's not the case.
Taking a relationship beyond the acquaintance stage isn't easy. That's why I'm grateful for all of my friends in both California and Arizona.
Specific Conversations
There have been conversations that completely shifted the way I thought.
My close friend discussing his entrepreneurial goals made me think that there was more to life than going to college, getting in debt, and slaving away at a job I hate. Where would I be now if not for our coffee shop brainstorming sessions?
Then there were the wakeup calls where I got much needed constructive criticism. For example, someone made me aware that parts of my writing was preachy or even irrelevant to certain audiences. Now I try to be conscious of how I write so I can make sure I can help someone out there in the best way possible.
Three years ago, I was having a moment of weakness where I felt I had nothing to contribute to the world. I was down and ready to live a mediocre life when a friend of mine said the simplest sentence that gave me the motivation I needed. All he said was, "You're insightful."
For some reason, his simple words snapped me out of it and made me realize I had value to offer. Never again did I torture myself.
The Birth of Self Stairway
This is the catalyst that led to almost everything good that happened this year. My internships, the valuable skills I've learned, and of course, my apprenticeship that has me out here in the Philippines.
Self Stairway allowed me to connect with amazing people and grow a community that genuinely cares about others. It gave me a platform to share my thoughts on the world help where I can.
That's not something I take for granted and I'd be panicking if I woke up to realize this site was all a dream.
What would I even do if this were a dream? Would I be motivated and start the site over again? I have no idea. It's scary to think about. Ahh! Make the scary thoughts go away!
If you're reading this, thank you. I'm grateful to have you here.
And What About You?
I want to know what you're grateful for. You knew it was coming.
What are some things in your life right now that you'd be horrified to wake up and realize it was just a dream?
It could be anything. You can even steal the answers that I used above if you'd like. This is a tough question and might take a while, but it'll feel good once you write it out.
Share what it is in the comments below and have a great day.
Photo Credit: Erica Firment – Flickr