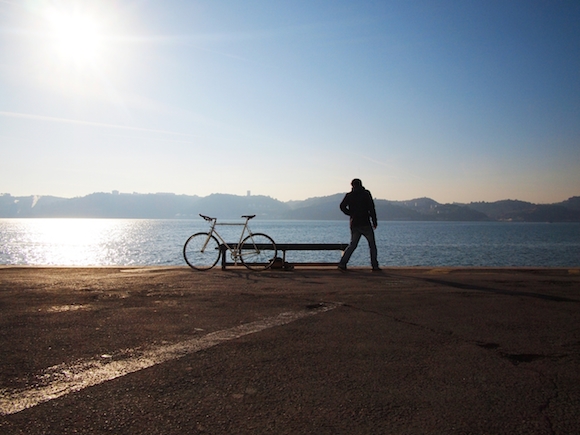 Did you know I'm going to be homeless?
Don't ask me when. Just know that no one's going to want to hire me.
According to my mom and her parents, I'm going to regret not listening to them because they were right all along! Oh, I should have gotten my degree and apply for a government job! I'm going to be so sorry.
Here's what I've been hearing, even today, ever since I told them I landed my dream job last year:
"What? You're throwing your life away for some job?"
"That job sounds like a scam! It's probably going to be like a secretary position!"
"You're going to be sorry for not getting your degree!"
"It's dangerous! The U.S. is where you're safe! Listen to me, I know best!"
"Why do you even want to go to a different country anyway? Billions of people would kill to for the chance to move to the U.S.!"
Okay, I'm being a bit facetious. They care for me and they're afraid for good reasons.
I'm taking an unfamiliar path and they're misinformed.
Of course they'd think I'm throwing my life away.
They grew up in a different generation where the path to "success" was a straight and clear one. You went to a good college, got a degree, and the secure road to a high-paying job was paved for you.
Happiness and passion? You don't need that if you've got a six-figure piece of paper!
Although it frustrates me to no end, I've got to keep it cool and at worst, tolerate the constant barrage of guilt tripping emails and phone calls.
But the danger lies in the fact they're so sure they know best, they're willing to fight me forever. They don't have a single doubt in their mind and anyone who tells them otherwise is insane.
The constant fighting is creating friction. Enough friction and you've got fire.
Putting off having the same old "Listen to me, I'm right" routine in person is at least 33% responsible for why I haven't come back home yet.
But hey, I'm at fault too.
Trying to picture myself as an outsider looking in reminds me that I'm the same way in respect to several issues. I'm stuck in the millennial "always right" attitude even though I know I'm often wrong.
Here's the danger:
Thinking you're right all the time closes you off from accepting new information that could help you form a more educated opinion.
That's why even though I'm still not persuaded by any arguments against what I'm doing, I'm still trying to hear them out. You never know, I may be a nutjob after all.
But give me your best points and present your best evidence first. Until then, I'll keep rocking out to the beat of my own drum because empty claims are worthless.
Besides, I didn't leave college and go overseas on a hunch. I've been "deep diving" on topics like alternatives to college, location independence, and entrepreneurship for years before the opportunities presented themselves.
As hard as it is to remember, never fight a battle without proper perspective and understanding of the war.