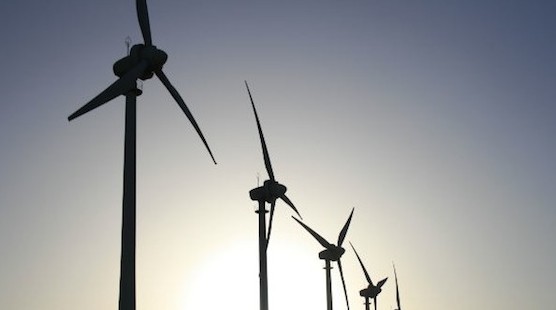 Don't tackle the beast all at once. I know you want to. It's haunting you. You want to take on the entire thing now.
You're always going to want to get the best results possible in the least amount of time. It's only natural. You're human. But don't get this mindset confused with efficiency. It's not the same. In fact, you're probably doing a lot of things with an inefficient approach.
As many of you know, I'm writing my eBook. It's scary and quite frankly sometimes I don't want to.  It's this great big beast I am somehow supposed to finish all at once, or at least that's what I thought.
I was always ambitious and loved to complete things in one-go if possible or at least into as few pieces as I could. High school projects with deadlines months away would be conquered within a few hours when possible. Articles that needed weeks of preparation would be half-done in one or two days. I wasn't efficient or producing quality. To put it simply, I was just mass-producing mediocrity.
This sort of thing is what kills you early. Or worse. Burnout. I went through a time where I did a lot in a short period then eventually got to a point where I no longer wanted to write because I had burnout. When I did get to work my level of craftsmanship wasn't there.
How to Avoid Burnout and Maintain Efficiency
Start breaking the beast down into digestible pieces. I took a note from Jerry Seinfeld's productivity secret. Jerry revealed that he writes on a daily basis by buying a large calendar with an entire year on one page. Every day he sits down and writes a joke. Each day he writes he gets a nice big red X over the day. Doing this for several weeks gets you a long chain and your only goal is to avoid breaking it.
"Don't break the chain." Can't you just hear Jerry's voice?
Following his method got me to write at least once a day for three months in a row. For my beast, I make sure I write at least 500 words each day to my eBook. After only a week of this I already have a few thousand words done. Avoiding burnout? Check.
Instead of sitting down in one sitting and writing 10,000 words (or more) I'm taking my time and focusing on the quality of each 500 words. Dividing them over the course of the next few weeks, being mindful, and making it a ritual got me started on the project. Get started on the beast? Check. Focusing on quality? Check again.
Work in bursts with breaks in between. Breaks? That is sacrilegious! Hold your pitchforks productivity junkies and hear me out.
The Pomodoro Technique has gotten a lot of attention. It is a time management technique developed by Francesco Cirillo in the late 1980s and it works. It basically instructs you to work on what you need to work for 25 minutes without rest or distraction, then you take a 5-minute break. Rinse and repeat until you're done.
This is perfect for me because I work best in bursts and the 5-minute break lets you catch your breath. I use a Google Chrome extension called Strict Workflow as my timer. It blocks off any website you tell it to so you can't get distracted. I'm looking at you, Facebook and Reddit.
Focus on what brings the most results, cut out those bringing little to none. When I started Self Stairway I focused on at least 10,000 different things. More than half of what I did brought little to no results. Instead, I noticed that a handful of what I was doing worked consistently, so I began focusing on those.
There's a popular idea called the Pareto Principle, or the 80/20 Rule. I'm not going to get too much into the history or anything, but an Italian economist named Vilfredo Pareto noticed 80% of the wealth in Italy belonged to 20% of the population. It turned out there were a lot of situations showing similar results.
For example:
80% of interruptions in a workplace came from the same 20% of people.
80% of a problem could be solved by correcting 20% of the issue.
80% of results often came from 20% of the effort.
The last scenario is the most relevant to what I'm addressing. We blow a lot of ideas out like bubbles, hoping they collide with others and get bigger, bringing in more results. What usually happens though, is we spend time blowing bubbles that don't add up to anything, but we continue doing them anyway. Don't waste your time and start taking note of what works. See where 80% of the results are coming from and focus on them full-time. Cut out the excess fat.
It's harder to burnout when you're actually doing less (yet getting more results.)
Learn to turn down projects. I get asked to do guest posts pretty often and I'd love to say yes to everyone, but it's impossible. I have to prioritize and if I take on too many things I'd burnout. It's easy to be a yes man (or no man,) but the difficulty is finding a balance.
Your time is finite and even the most skilled individual is able to balance a million different things. You need to prioritize and focus on certain tasks unless you want to be overwhelmed. Trading time means you give up doing something else to focus on another.
Stop trying to multitask. The majority of the people I know would claim they're good multi-taskers. There's a difference between being able to perform actions at the same time and doing these things well.
Don't juggle things if you aren't getting optimum results. Sometimes it's better to sit down and just focus on what you can. Afterwards, you can move to the next thing. Don't sacrifice quality over quantity.
I'd love to be able to hear all your productivity tips in the comments! What would you recommend to readers who want to learn how to avoid burnout?