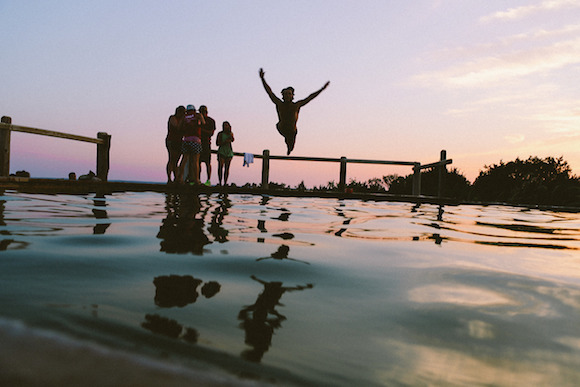 I'd be lying if I told you I was always happy.
Just like you, I have my periods of ups and downs.
No one walks around with smiles all the time. Not even the most optimistic are able to keep their heads high day and night.
Sometimes great things happen to us and we're ecstatic as wave after wave of good luck favor us. They bring us higher. They give us that funny weightless feeling and we laugh easier.
Then an unruly wave comes along and pushes us under and it's harder to get back to the surface.
The Dilemma
When you're happy, it doesn't last forever. You search for the next "high."
When you're sad, it feels like it'll last a lifetime. You forget the last time you were in a bout of sadness and floated back to the top.
Sadness is like a riptide that pulls you from the shore with great strength and you'll rarely see it coming.
How to Stay Afloat
But you keep swimming. Whether you decide to swim parallel to the shore or lie on your back and wait until it's over, you've got to keep at it.
If you want to move on then keep swimming. Trust is what it takes. Believe that you'll be alright, just like last time.
Save your energy though. Don't use it all in a last ditch effort to escape. There will be even more punishing waves and riptides ahead.
Life can be long and difficult, so you'll need all the fight you can get. Just keep reminding yourself that this too shall pass.
Enjoy the moments where you're the one riding the waves. And don't waver when you're the one buried under.
The riptide will end soon and you'll be able to get back to the shore. Just like last time.