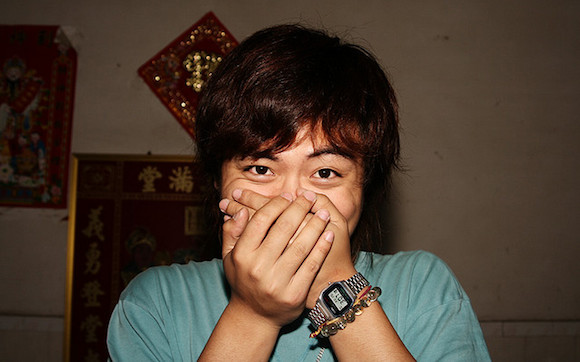 Do you ever feel like you're boring?
Do you often feel drained of energy when you're around other people for a long time?
If so, you might be an introvert (which you probably have been told before.) That doesn't necessarily mean you're socially inept, which is the good news.
I'm actually on the same boat as you.
Sure, sometimes I can be the most energetic person in the room and want to do "crazy" things, but often times I get drained too quickly just by being around other people. I'm not a marathon runner and I lack the endurance to keep up my pace.
The truth behind introversion and extraversion
The difference between an introvert and extravert often gets mixed up because people think the former can't be a social butterfly and the word introversion is mistaken for anyone that is shy.
Some introverts are outgoing, but they're like batteries that are drained when they're around others and charge while alone.
Back when electronics used Nickel-Cadmium or Nickel-Metal Hydride batteries, you had to be conscious about how you handled them. Those old batteries needed to be discharged to 0% on occasion to keep their full capacity (which is no longer the case with modern Lithium ion batteries, but that's besides the point.)
Like the batteries of old, introverts need a specific manner of care and as an introvert, you need to know your limits and how you best operate.
This is why there are a lot of times I prefer my own company. I enjoy it because I'm able to dictate when to go out and have fun, as opposed to others insisting during times I don't have too much energy in my reserve.
That actually made sense as to why I was much more energetic and social butterfly-esque back home in the states. I had a lot of extraverted friends, but I always had the excuse of work or homework to not go out on nights when I felt particularly drained of my batteries.
The nights I went out or planned something were when I was ready. It's a little self-centered but necessary.
Introverts aren't boring, but there's no denying that we can appear that way at times to someone who either doesn't understand introversion or doesn't realize you are one.
The problem with the Philippines
The issue with me being out in the Philippines is the fact that there's too much adventure and I just can't keep up.
Don't get me wrong, I freaking love the people here to death (even though sometimes the small things about this country gets under my skin.) But the problem is that I'm constantly stimulated by extraverts who want to have fun on a frequent basis, something I can't do with consistency.
I live in a house with two extraverts so there's never really any "me" time. That "me" time is what an introvert needs to recharge and get ready for serious fun. No wonder I haven't been myself out here. It's no one's fault though and I'm working on figuring out how to find that alone time while I'm out here.
It's good to remember it's okay to be boring on occasion. Sometimes you won't want to talk. Sometimes you won't want to go out. Sometimes you'd rather stay home and watch a movie by yourself. That's boring to some people, sure, but you don't always have to be wild. Save it for when you have the energy to spend.
I've been beating myself up this month because I felt I was being boring and couldn't figure out why. I thought I was just uncomfortable because I'm so far out of my element. It finally hit me when I remembered I'm an introvert.
When I remembered this I told a few people about what's going on. They know to stop asking, "Are you okay?" a question that introverts often get when we're feeling just fine.
Embracing introversion
The difficult part is not getting caught up in the fear that you're boring. We all want to be interesting people with a life of adventure but not 24/7. You still can be a fun person but on your own time.
Accepting that you're introverted is a great first step because then you can start figuring out how you best operate. Truthfully, I'm still in that process right now as I still haven't found my natural rhythm yet.
Another important thing is to not say no too often when people ask you out. There will be plenty of times where you're just not feeling it but say no 10 times in a row and no one will want to ask the 11th time only to get rejected.
I wish I could give more advice on introversion but I'm still figuring it out myself. Maybe in a way I'm asking you for help right now.
Fellow introverts, how do you best handle the energy drain when you're out and about? Readers with introverted friends, what have you noticed about introversion?
Photo Credit: Gavin Bobo – Flickr