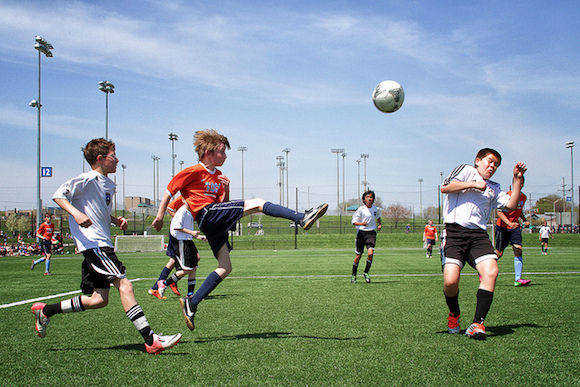 I was at a nightclub last Friday when my friend spotted a beautiful girl he wanted to talk to.
"Okay, so let's go talk to her. I'll distract her friends for you."
"Wait. I'm not ready yet."
Oh boy. I already knew where this was going… It's going to be a series of him wanting to go then talking himself out of it.
An hour passes and he's still not ready to talk to her. Not even when she came upstairs and walked right past him. Not even when she was sitting down all by her lonesome self as her friends went outside to do what they do.
"She's way too beautiful. I'm scared."
So I took him outside to talk. I asked him to walk me through what's going through his mind.
He was afraid of being ignored. Rejected without even given a chance. To be ignored is to be told (without words) you have no value and I'm above you.
And I get it. I sympathize with his fear, because that's what stopped me from making friends all throughout middle and high school.
We play worst-case scenarios in our heads and we're so terrified of fulfilling them that we'd rather do nothing at all.
Consider this: if we fear rejection and failure, aren't we rejecting ourselves and failing by default if we stand idle?
I've failed countless times in social settings. The strangest words come out of my mouth and plenty of it is cringe-worthy. I remember being called weird several dozens of times in the past (more than half of it having a bad connotation,) but who cares?
I'd rather enjoy myself and say something that makes me look "weird" than sit in the corner by myself.
I'd rather get a hard "no" from a beautiful woman than regret never having given it a shot anyway.
This isn't just about socializing and dating.
It's about everything. It's the whole kit and caboodle.
If you ever stop yourself from going after a goal because you're afraid of failure then you automatically fail right then and there. The only difference is that you spare a bruised ego.
Going for it + failing = you don't get what you want
Not going for it = you don't get what you want
Therefore… Going for it + failing is the SAME as not having gone for it at all!
I've said this before and I'll say it again. Making the leap at least gives you a fighting chance to make it to the other side.
I stop myself from going after what I want all the time and it always stings more than failure or rejection.
You start regretting and wondering "what if?" It eats at you for days.
In comparison to regret, you move on from failure and rejection at the speed of light.
Photo Credit: tc57 – Flickr