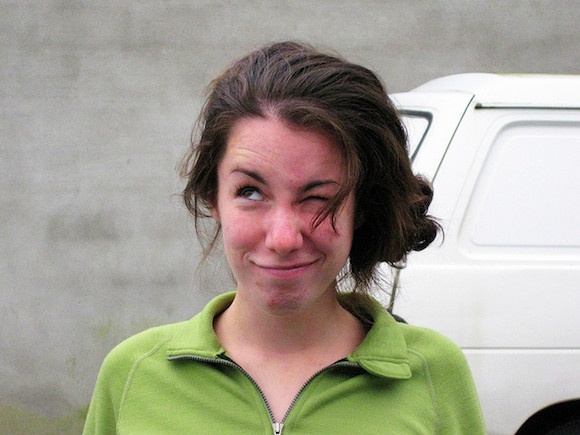 Do you feel like you're hiding a big part of your personality when you first meet someone new?
Here's why:
You're still trying to get a gauge of the other person and figure out if they'd accept who you are. You want to be comfortable before you disarm yourself and let "it" out.
So you throw up a stiff, guarded persona in case the other is turned off by your more eccentric, real self.
You don't make the usual jokes you would with people you've gotten the chance to know. You don't say anything risky that the other person might disagree with. You try to project an image of normalcy.
Basically, you become cardboard.
Sometimes this is necessary in situations like a formal job interview where you can just tell the guy who's in charge of hiring you is tightly strung. Or when you're meeting your fiancee's parents for the first time (not that I'd know anything about that!)
But you've got the wits to know when it's appropriate to let loose.
Should you really be holding back your personality when you're meeting a mutual friend or a cute stranger for the first time?
Whenever I find myself becoming cardboard, I remind myself of this:
Normal is boring. You don't make close friends or be remembered by being average.
If you're hiding what makes you unique, whether it's your obsession with dad jokes or your obsession with niche science fiction shows, you miss out on the chance of connecting with someone who shares the same interests.
Sure, you'll turn some people off or you might be branded as "too weird."
That's alright. They weren't good matches for you, is that so bad? You're not supposed to be liked by everybody on earth.
The ones that matter, the ones who truly add value to your life, will be the ones left. You'll find them easier through a crowd of faces. You pare it down to the ones that matter.
I could name several people who don't like me and I can honestly say it wouldn't have made my life any better if they had liked me.
Your unique perspectives, interests, and manners of presenting yourself is an advantage.
It's the bat signal that calls other who have a lot in common straight to your door.
Your display of your true self makes the others think to themselves, "Holy crap! I thought I was the only one!" Then they come out of the woodwork and suddenly, you've got a tight-knit group that enjoy each other's company.
So what if what you say or do isn't normal?
Normal is boring.
Photo Credit: Flickr – slettvet