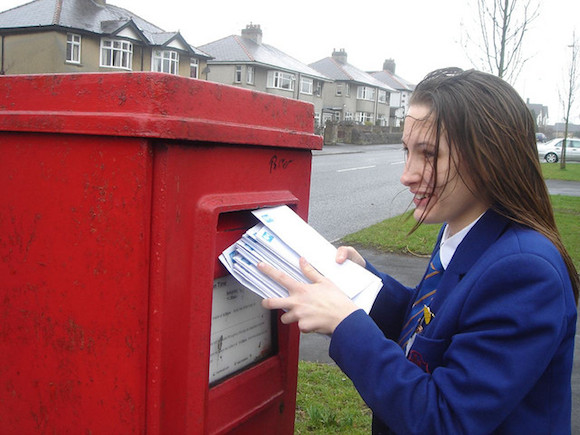 Do you ever feel your heart drop whenever someone asks you what you want to do with your life?
You're surrounded by people who seem so sure of where they want to be in the future, but not you. No, you feel all alone because you're the only one who answers with, "I don't know yet."
You don't want to think about the pain of not knowing. Don't worry for now, you tell yourself. So you go off and find distractions, anything to get away from that sinking feeling when you remember that you have no plans for the future.
It's okay to feel this way.
There's nothing wrong with not knowing what you want to be in the future. You're no lesser than your peers who want to be writers or travel the world.
The truth is, no one really figures out what they want to do. Not even the successful entrepreneurs at age 60 who you would think have it all figured out by now. We all play it by ear and that's okay.
Getting Closer
Just one year ago I had that sinking feeling on a daily basis. I was in my second year of college and had to figure out a general direction soon because I was nearly complete with my general education requirements, which meant I'd have to choose a major to focus my specialized classes on.
I was tired of telling people I didn't know what I wanted to do, so I'd just tell people I'm majoring in Business. It was a vague answer that was enough to satisfy most people's curiosity.
But I knew I had to do some exploration to see what's out there, so I figured I'd take a stab at Public Relations. I talked to some people who were doing just that as their own career and even had one mentor me.
Then I started looking into internships. One with a local SEO company where I worked as a marketing intern who wrote press releases and did basic website stuff, another as the social media guy for a collaborative workspace, and finally a sort of jack-of-all-trades for a CrossFit gym. Different roles that kept me busy and added to my resume, but nothing that made me feel like I found just what I wanted to be yet.
What it did for me, though, was launch me into my the period of my life where I explored different options through trial and error. Before, I did nothing that brought me closer, but at least now I have a direction.
I'm a hell lot closer to finding where I want to be than I was last year.
Calls to Action
I'm not saying it's going to be easy. Some nights you'll cry yourself to sleep and some nights you won't be able to fall to sleep at all. You're going to feel judged. Trust me when I say it doesn't matter what they think.
What you can do now is take action. Let's take a look at things you can do today to get closer to where you want to be in the future.
Plan your ideal lifestyle
The most important discovery was figuring out the lifestyle I'd want.
I can't imagine having to work fixed hours, show up in an office with a suit every day, and being micromanaged. What I want is to be able to work whenever I want, from wherever I want, and I need to be surrounded by entrepreneurs.
That's where I am now, but I never would have figured out this is where I'd want to be without taking months to explore options.
Explore, read on what others are doing, and figure out the sort of lifestyle you want. Go from there. It's better than nothing at all.
Reach out to dozens of people in different fields
Use LinkedIn if you have to. Email them with the subject line "Quick question" and ask for a phone call or two. Maybe buy them a coffee.
Ask them what they like and dislike about their job and see what it feels to be them on a day-to-day basis. Are they talking to interesting people with passion? Do they enjoy the bigger picture that their role provides to society? How driven are they by the actual work they do as opposed to the money they make?
Once you find several who seem like a good fit for you, ask them to mentor you or ask for an internship. Make sure their job fits into your ideal lifestyle.
Build a personal brand
This is what I did with Self Stairway and I credit this for getting me to where I am now with Empire Flippers. If you don't want to go all in and start blogging regularly just yet you can take the first step in setting up some sort of online presence.
Start a Twitter and get in conversations with people you look up to. Setup a website with only one page that serves as an About Me. Use that page as a business card. Hell, start a blog! With Google at your fingertips, you can learn just about anything.
You can use your online presence as a tool to get the jobs you want.
Don't settle
Never give up. Don't let the frustration let you settle for anything less than what makes you happy.
I'm not saying "find your passion" because that's a vague, optimistic cliche. Passion doesn't have to mean loving every single second of every task you do. That joy comes with the territory and the lifestyle.
For example, I don't wake up every morning excited for reaching out to prospect clients, but that's one part of my job as a whole. What I do love is the remote lifestyle, flexible hours, and the conversations I get in with the people I work and socialize with.
Don't lower your standards and conform to what others think you'd like. Find out for yourself.
What do you have to say about finding your direction? Leave a comment and let me know.
The inspiration for this post was the amazing Jon Morrow who wrote "An Open Letter to Writers Struggling to Find Their Courage."
Photo Credit: Luke Montague – Flickr