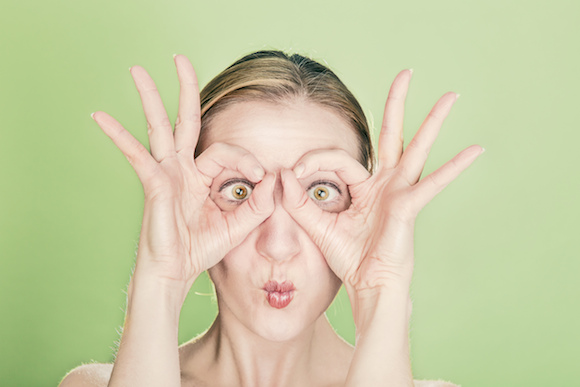 Do you want to be loved by everyone?
Sure you do. I did and still do, to some extent.
It'd be great if every single person we met fell in love with us and laughed at all of our jokes (or at least half of them would do for me).
But as fantastic as that sounds, it's unrealistic.
Everyone has a crowd of non-fans.
Some people are so afraid of external disapproval that they aim to be as vanilla, average, and "normal" as possible to avoid drawing any negative attention.
They think if they do nothing out of the ordinary, there couldn't possibly be anyone who would think badly of them.
Great, let's say you accomplish that. Hooray! You're normal and non-polarizing. No one dislikes you.
Congratulations, but here's the cost:
No one is a raving fan either.
People aren't drawn to average and they're not drawn to the personalities of cardboard.
They're drawn to uniqueness and people who are interesting. You can't be either of the two by withholding your honest opinions, your quirks, or your personality.
When I ask people about their life story, the majority of people say something along the lines of "Oh, it's pretty boring."
What I've found is that not a single person has ever given me a life story that wasn't captivating. They just have to think for a second and choose a chapter to begin on.
Once they get going, you start seeing unique features of their upbringing, their thought process, and their experiences that could probably fill a decent amount of a book.
This matters because you're more interesting than you give yourself credit for. Your life story, your interests, and your past experiences are interesting.
The biggest issue, though, is that you're hiding part of yourself to avoid turning people off. You love it when someone likes you but the thought of someone not liking you terrifies you.
Here's what happens when you're polarizing:
You disqualify the people who you wouldn't get along with anyway.
Disqualify enough people from your life and you have less toxicity bringing you down.
This is fantastic because now you have more time to spend with the people who make you happy.
And what happens after you've disqualified the people you don't gel with?
You're left with the gold. You've tightened it down to a core group of people who you proudly call your friends and would gladly show off to the world so everyone can see how awesome they are.
When you're polarizing enough, you turn off the people that don't matter and attract the ones who get along with you the best.
They're quirky just like you. They have the same interests you thought no one else had.
They were all waiting for someone to raise their hand and shout, "I'm just like you!"
Suddenly, you've got more gold in your life than you ever thought was available on all of earth.