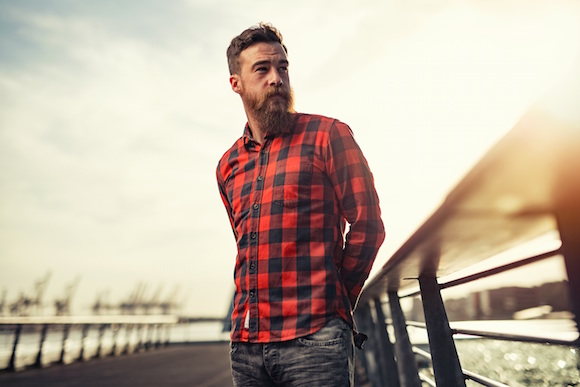 I can't tell you exactly when it happened but I've lost my sense of mindfulness.
Maybe I'm reflecting on my own life with rose-tinted glasses but I could swear I used to be better at staying in the present, not letting what's ahead scare me or distract me from what's going on now.
Lately though, I find my mind wandering even when I'm in the middle of something I really enjoy. Worrying about many things completely outside of my control, even.
This makes everything more stressful and all the fun I'm supposed to be having becomes less enjoyable.
While on vacation in Colorado this week, I had such great company and so many amazing conversations were happening all around me but I couldn't stay present. My mind kept wandering off to places it didn't need to be. So my usual talkative self became a dude just spectating silently, turning his head towards whoever was the speaker without contributing anything to the conversation.
And as I sit here and reflect upon the amazing week I've had both in Colorado and the days after, I can't help but wonder why I'm not as present as I used to be.
Today, though, something changed. It's coming back. The mindfulness, the taking in the moment, and really enjoying it while it's here.
All it took was a trusted friend who I really look up to to remind me that mindfulness existed. Seriously.
As cheesy and lacking of practical advice I have for you today, I just wanted to give you a quick and brief reminder to stay present. Hoping I give you what my friend gave me with a few simple sentences.
The bullshit you have to deal with later should be dealt with later. Deal with it when you can.
But now, this moment here, should be enjoyed. Don't let the overthinker in you get away with its cruel antics.
How do you stay present?