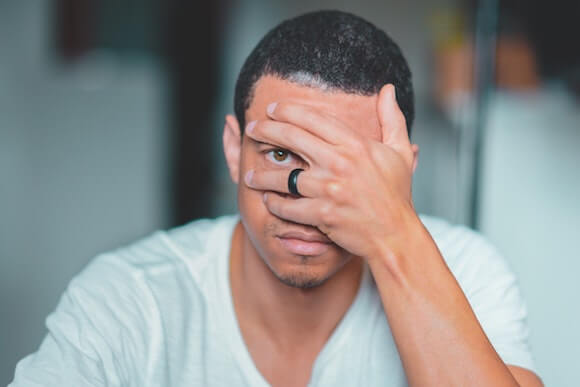 Believe it or not, I used to be a nervous wreck anytime I had to shake a new hand or say hi to someone I didn't already know.
It was common back in middle school to read books as a class. The teacher would choose someone by random to read a paragraph out loud.
I literally used to pray to a higher power that my teacher wouldn't pick me. In my mind, the moment I opened my mouth would be when everyone would turn their heads to look at me. Attention from others was the scariest thing in the world back then.
If a stranger so much as looked in my general direction, blood would rush up my face and turn my cheeks bright red. Naturally, I tried to avoid drawing attention to myself or being seen whenever possible.
What it all came down to, though, was the realization that I was behaving this way not because of what others have actually done or said, but because I was making 1,000 assumptions about what they could be thinking.
Say the wrong thing and this person will think I'm an idiot. Walk by that group over there and they'll snicker at the way I walk or how I smell. Try to make a joke and everyone will think I'm a tool.
These were all thoughts that would cross my mind on a daily basis and kept me in a shell.
Until I realized one day that people aren't that cruel. Douchebags and assholes do exist, but for the most part, strangers don't walk around looking to judge others.
All of the worries in my head were imaginary and I was feeding into my own fear based off absolutely nothing.
To prove it to myself, all I had to do was ask myself how often I went around judging others. How often did I ridicule someone for the way they walked or talked?
Close to never (oh come on, we all slip every now and then).
We take social risks each time we establish eye contact, shake a hand, or open our mouths to make a comment, but it's those risks that allow us to create new friendships and grow them.
It's how we find best friends and how we go on dates with new people we're interested in.
Great friendships really are the best thing in life in my opinion. And you already know the best things in life don't come easy.
No one's watching your every move and just hoping you mess up so they can point and laugh. To even believe that everyone hangs on your every move is actually a bit conceited, don't you think?
We're all worrying about ourselves and how others view us. There's no time to judge everyone else.
You've got this!