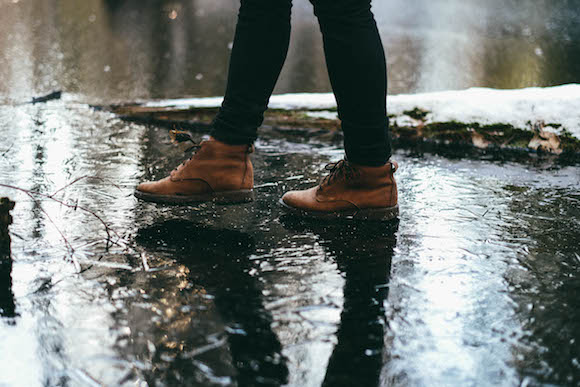 I had to make the hardest decision of my life a month ago.
I had spent my last month in Southeast Asia in Thailand, much of it in Chiang Mai, and had to fly through Bangkok to Manila airport, before finally getting on my 13-hour flight to California.
It was mid-November, a year and two weeks since I've been gone from the U.S.
My last night in Asia consisted of catching up with one of my bosses, Justin.
One of Justin and Joe's (my second boss) concerns was that I would stay in the states and leave the company. This happened with a previous hire who had decided the location independent lifestyle wasn't for him and wanted to remain in the U.S., leaving the company as well.
I had been assuring the both of them I'd stay with the company for at least another year or two and had given them my word. Besides, I loved Southeast Asia and wanted to be back as soon as possible. Location independence has also been a long-time goal of my mine and it's a lifestyle choice I'd never give up.
But there was something stirring inside of me that I couldn't have predicted and it had been growing stronger. In October, I began to have this vague feeling of wanting more.
It wasn't until I went to Bangkok and attended a 3-day business conference with many of our peers that I realized it was a desire to branch out and become an entrepreneur. Run my own business and become my own boss. Build something great.
At the conference, it felt like I was the only one representing a company that wasn't my own. Shaking countless hands, one after the other, with people who shared such interesting stories and projects made me almost envious.
I suddenly began wondering if I wanted to stay in my job.
While talking to Justin, he jokingly asked me if I was going to leave the company forever once I was back at home. My heart sunk a bit as I knew now was the time to tell him what's been on my mind.
And so I told him about what's been eating at me since October. I told him about how the conference only amplified my desires to start a business.
The biggest issue was that I didn't know what I wanted to start. It was merely a vague concept that held no solid ground.
So he suggested I stay with the company and build my business on the side. His concern was that I'd be living off my savings, trying to build something without even knowing what it was going to be.
He wanted to know what I'd choose by New Years. Was I going to stay with the company or leave?
I spent the next month thinking long and hard about what I was going to do.
I went to an acting class in Los Angeles with my friend. One of the exercises the instructor had us do was write on a piece of paper what gave us confidence and on the other side, write what's holding us back from achieving our dreams.
On the first side, I wrote about my drive to turn my goals into reality through creativity and persistence. On the other, I wrote:
My safety net.
He told us to burn the paper on New Years.
As I sat there staring at this piece of paper, I became terrified at the thought of leaving a company and job I loved that was also my sole source of income.
What hit me harder was my choice of words. Safety net. Was that really how I felt?
When I thought about it more, it became apparent to me that I was afraid of starting my own company and spending serious time thinking about what my business would be because it would mean having to rely on my savings to keep me afloat during the early stages.
As much as I enjoyed my work, it provided me a safety net that became too comfortable.
So one morning, I told Justin that I had decided I was out. I had the initial idea for my business ready. I wanted to go in swinging, giving it my all, instead of simply dipping my toes into the water while still holding onto the net with both hands.
Thankfully, both Justin and Joe were supportive and even happy for my new direction. They understood this was something I wanted and I couldn't have stayed with the company for the wrong reasons. It was never about the money, yet it was.
And with that, I was unemployed. The cash that entered my account in a timely fashion stopped coming.
It was just a week from New Years. Last year, at this same time, I was just starting my chapter with Justin and Joe. It was a wonderful chapter where I've grown in more ways than I could count.
I see the influence those two have had on me on a daily basis. I even have some of their mannerisms and intonations now. It's been a wonderful chapter and one I'll be forever grateful for.
It's sink or swim as the safety net has been cut. I'm scared, but I'm determined to make my business work.
I view that as a good thing. It motivates me to make this work because I know it has to.
And with that, Growth Ninja was born.