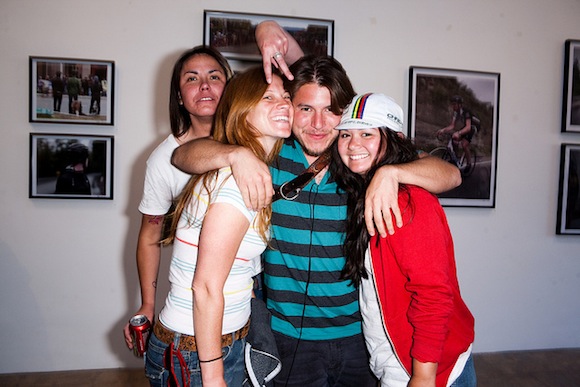 Okay, let me guess. You read somewhere that people like hearing their own name so you've been making it a point to use it more during conversation.
Sure, a person's name is indeed the sweetest sound in any language to that person. Dale Carnegie said that and I agree, but damn, some people overuse it and it makes you look… Ridiculous.
It gets obvious that you just read some self-help material.
That's not what these "social life hacks" are for. They're guidelines. Think of them like something to keep in the back of your mind, not something to be abused like they're assault rifles with unlimited ammo.
Self-improvement advice works when you apply sparingly while you're socializing. It's always a side-dish not the main course.
Here's some of the most common advice you're bound to run into and how to actually apply them without looking like a try-hard.
Using people's names without driving them insane
Imagine meeting someone who talks like this:
"Nice to meet you, Jason! How do you know these people, Jason? Really? Hah, that's awesome, Jason."
Come on. It sounds like a rookie outbound marketer who is trying to make sales and his boss told him that using the prospect's name helps. Then of course the marketer goes crazy with it and immediately gets the call dropped.
What you should be doing: You've got to limit the amount of times you say their names and use it when it makes sense.
When I meet someone new I usually say it back to them after shaking their hand. That helps me remember it plus they know I was actually paying attention.
"Nice to meet you, Jason." Handshake.
Then after you talk and you're just wrapping up the conversation, you toss in a casual "See you around, Jason!"
So in most conversations with strangers I usually only say their name twice. Once in the introduction and at the end, which shows them I actually remembered.
Quick note: I used to be terrible with names. After I started adopting the "Name-Twice" rule, I usually do pretty well. I never remembered names until I started repeating their name in my head at least 5 times after meeting them and saying it again as we split ways.
You'll get pretty good with names after a while and it's just a bonus to make people feel good that you remembered.
Avoiding the deathgrip handshake
Dead fish handshakes. No one wants them right? Do you think it's better to overcorrect and just squeeze down as hard as you can?
On behalf of everyone else on earth, please don't give anyone the deathgrip handshake. I know a guy who does this and it's irritating at best.
What you should be doing: Grasp their hand and squeeze firmly so it's not loose but don't shatter their bones. They're going to hate you if you're known as the person who makes it a battle of forearm strength.
Mimicking/Parroting just the right amount
I don't see this repeated (no pun intended) as often as other general self-improvement tips, but it's worth mentioning.
Leil Lowndes, author of How to Talk to Anyone: 92 Little Tricks for Big Success in Relationships, recommends repeating "…the last two or three words your companion said, in a sympathetic, questioning tone. That throws the conversational ball right back in your partner's court."
You can see how this gets annoying right? Leil's reasoning is that it shows you're listening. That's a great way to establish yourself as a good listener, but please don't keep doing this.
What you should be doing: Maybe mimic once or twice in a conversation and you're golden. Anything more than that and they're going to catch on to what you're doing.
This socializing stuff is a lot of work, huh?
When eye contact gets creepy
I can only speak for the culture in the States, so this section is more for those for Americans. Don't overdo eye contact.
Having too much eye contact can be even worse than none at all. You suddenly look like a serial killer.
What you should be doing: Look at them are while they're talking, but don't be afraid to break contact every few seconds or so while you're talking. Don't get so focused on timing. Just make sure you're not staring at them forever.
Definitely don't keep scanning the room while they're talking or they'll think you aren't interested in what they have to say.
Uncomfortable with eye contact? Here's a great guide on how to improve your eye contact.
Asking questions and listening
(without that interview feel)
The key to being a good listener and conversationalist is learning to talk about the other person. You've heard that before.
Yes, people generally love talking about themselves. Yes, it's better to listen more than you talk. That's cool and all, but conversations aren't interviews!
What you should be doing: Relate to them and contribute to the conversation. Don't keep firing rounds of questions, one after the other. It's unnatural. Share stories and information about yourself.
When you do ask questions try to ask open-ended questions that take more than a "yes" or "no" to answer. It leads to more in-depth conversations that give room for both people to talk.
Matching energy when socializing
Optimism is generally good but sometimes it can get annoying. If you're talking to someone who is tired and wants time to recharge you shouldn't be going full volume trying to get them to "open up."
People get tired. Some people are lower energy individuals in general. Others find "bubbliness" to be irritating.
What you should be doing: Match the other person's energy level. If they're excited and loud then you can do the same and still get along fine (hopefully without forcing it.) However, don't expect to be able to do the same to someone who is speaking softly and slowly.
It may take time for them to open up and show you their real side. You won't get there if you're draining them.
Please don't force yourself to be an enthusiastic person if you're really not. It's going to come off as non-genuine if you sound like a salesperson.
Your phone, the rules for when to answer or ignore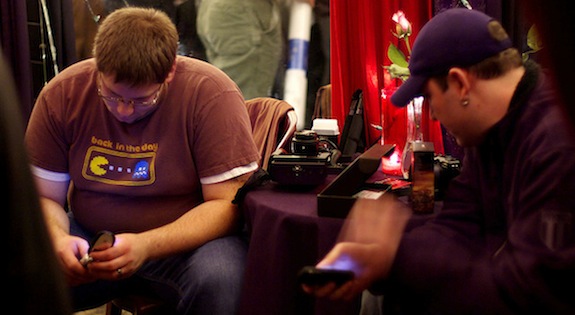 Okay, I'm guilty of this. Sometimes I get too caught up in texting that I start pulling it out while I'm out with my friends.
You shouldn't be on your phone while you're with your friends. Hell, it should be a law.
But at the same time it isn't like you should be ignoring 3 phone calls in a row because you think you shouldn't ever pick up your phone while talking to someone.
"Are you going to get that? I don't mind… No, really, I don't."
What you should be doing: The general rule I try to follow is to ignore my texts when I'm in a conversation, but phone calls get a pass because it could be an emergency.
Besides, it's annoying to have to let your ringtone just play itself over and over.
Nodding like a bobble head
Showing someone you're listening is easy if you nod every now and then with a few "mmhmm's" thrown in. Yet it can get very irritating if you do it every 3 seconds.
What you should be doing: Nod when they're making a point. Throw in some "mmhmm's" when there's a long pause. Don't be doing it constantly.
Remember not to read into too many "social hacks." Skim them and establish a mental framework that you can keep in the back of your mind, but don't rely on them. You don't want to be robotic or generic. You don't want people to run away from you because you're a walking self-help book.
Have fun with it and meet people. Experiment, crash and burn. You're not going to befriend everyone, but you can still enjoy the process of trying.
Photo Credit: Incase, Flickr and Max Slowik, Flickr