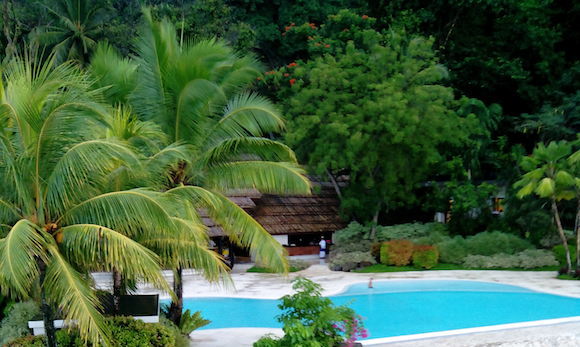 Southeast Asia, I hate you. I've been here for only five months and you've RUINED me.
First of all, I haven't had to do dishes or cook my own food since I got here. Having a maid who cooks on a daily basis means I don't have to. On her days off, she leaves food in the fridge for me to nuke in the microwave. I've hardly lifted a finger since I landed here.
I'm losing my self-sufficiency! I just got my own place last week and I had to… I had to… Cook and wash dishes… The horror! That's not enough for you? Well, I even had to go grocery shopping and stock my fridge for the week.
It's okay though, because a new maid is incoming tomorrow, but damn it, what would I do without one? The time it takes to prepare food, clean dishes, buy more food, etc. all eat up time I could use to work. You've spoiled me well, Asia.
Second, there are just so many smart people here. They have decades of experience over me so both business and life advice are flowing everywhere and jumpstarting my growth.
I love my friends back home to death, but wow, the level of discussions over here is hard to measure up to. I don't think I could be learning this much from anywhere else (at least not at home.)
How am I supposed to live in a place that's lacking all of this now? You've spoiled me again.
And third, you've taken me from my family. How dare you pull me across the ocean and onto a tropical island?
Sure, back home I often fought with my family, reluctantly attended college, and had to deal with daily drama… Wait, actually, thanks for bringing me away from all that. Uh, I mean, damn you Asia!
Okay. Fine. You win. I admit that I freaking love it here. I absolutely adore the people I hang out with, the people I work for, and just about every citizen I've met so far (except for the jerk at the gym and Mr. I Passively Aggressively Turn Off Your Lights While You're Working Until You Talk to the Manager Downstairs.)
As much as my friends and I like to complain about the small inconveniences of daily life, the hassles of living here are well worth the benefits.
I can't lie, there isn't any other place I'd rather be right now. For me, Southeast Asia – more specifically the Philippines – is my home. You've ruined my life by making it so much better.