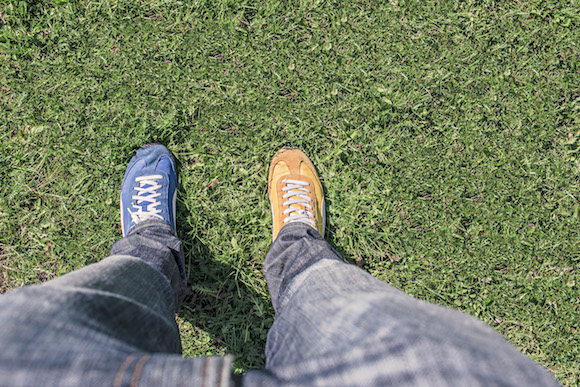 Over a year ago I was feeling a bit insecure about my writing.
It started when another blogger, Trevor, publicly posted some stats on his website's visitors. Although he had less visitors than I did at the time, the people who were on his site were exploring more of his pages than mine were. The amount of time spent on each page and several other analytical metrics (that I won't get into the technical details of) were higher than mine as well. You can actually see I was the first one to post in his comment section.
My insecurity prompted me to send out an email to my list asking them for their brutal, honest feedback with the subject line "Self Stairway Needs Your Help".
And the responses and feedback blew my mind.
Sure enough, people gave me their honest opinions and nearly 50% of everyone who received the email opened it. Granted, my email list was much smaller a year ago, but it was still amazing to see the number of people who took time to write to me.
I had one person point out that Trevor was actually comparing himself with me in the very post that I was jealous of! He wrote in his article, "I see the incredible progress made by guys like Vincent… and I wonder, 'Shit, maybe I'm doing something wrong'".
Another replied telling me that he loves my posts and that he "spends too much time reading at work".
One fellow Arizonian told me I was one of the nicest guys he knew and that my soul comes through in my writing and in the comment section.
A reader from Italy compiled an entire PDF file with critiques to my writing.
Ivan, a previous guest post contributor, gave me a list of actionable steps I can take to improve my website and even provided examples of how I could improve my articles' headlines.
The list went on. So many people encouraged me, helped me become a stronger writer, and dished out constructive criticism. That was the quality of my audience just a mere four months after starting my site and it overwhelmed me.
So I put in more work into my articles and put myself into overgear. I wrote more guest posts and got featured in larger websites.
It could've been really bad. I could've stopped writing. I could've lied to myself by saying I didn't care.
Sometimes we spend too much time comparing ourselves with others that we miss the bigger picture.
People can boast better results in certain areas and some probably do overshadow you, but who cares? Why would you let that have a negative impact on what you're doing? Why would you slow down when, if anything, you should be putting in more work so you can beat out the rest?
Comparing yourself with others without taking action to further yourself is one of the most unproductive things you can do.
Not only are you wasting valuable time, you're taking opportunities away from yourself. Second-guessing yourself because "You'll never be as good as X, Y, and Z" is just an excuse.
Use your jealousy as fuel. Make beating out those who are on top now your goal.
If you're going to compare yourself with them, you may as well do it in a way that encourages progress and self-growth.
I still catch myself comparing myself with others all the time. Instead of bringing myself down and feeling sorry, I use it as motivation.
It's hard to get rid of this habit, but check out this great resource on how to stop comparing yourself to others.