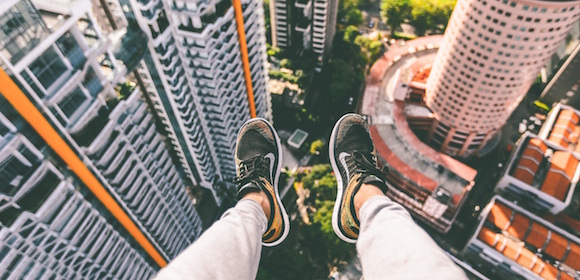 I decided to dig into my old bank statements to see where I stood financially at the beginning of the year.
My jaw dropped when I realized my bank account barely had $1,000 saved up in January 2015, even after working full-time for a year. The following month dropped the amount to under a thousand.
And for a second, I wondered to myself how I ever survived with so little. How did I pay for anything? Was I living month to month?
It was humbling to be reminded that I was surviving and thriving on so much less than what I'm fortunate enough to have now. I never starved. I had a home, food, and everything I ever needed.
Sometimes I wonder about worst-case scenarios. What if it all just goes away? What would I do? How would I survive?
But looking into the past and reading those bank statements is like being reminded that everything will be okay no matter what happens. I've done so much more with so much less and I was as happy then as I am now.
And that's when I realized I don't seek to become filthy rich. That doesn't sound appealing to me. What can a million dollars really buy me that'd make me any happier than I am today or any happier than I was in the beginning of this year?
It can buy me peace of mind, sure, but apparently I already had that with only $1,000 to my name.
I guess what I'm trying to say is… Life's always going to be okay.