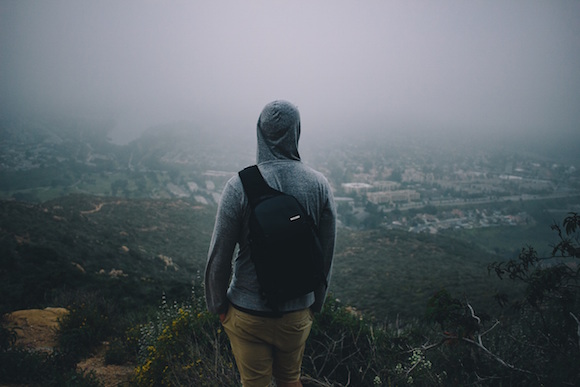 I can't do it anymore, guys.
Publishing a brand new article every Monday has been something I've done with consistency for over three years.
We're 178 articles in, but it's time to be honest with myself. It's not something I can do anymore.
I feel like I'm beginning to write for the sake of being able to proudly say, "I've never missed a single Monday without publishing." It's the wrong reason to keep this streak running.
When I first started Self Stairway, I set out with the task to stand out from all other self-improvement websites and to avoid re-hashing the same old feel-good clichés. I began this website so I can bleed stories from my own life and relate to you, hoping to inspire and help you.
I'm afraid that if I continue publishing every single week, I'll hit a point where I'll begin publishing for the sake of a deadline I've set for myself while sacrificing quality in the process.
Back in November 13, 2011, I sent out an email to my favorite writer, James Altucher, who I modeled much of my early writing style on.
This was about 14 months before I finally started Self Stairway, but I asked James for some pointers. Here's what he told me:
"ONLY bleed stories from your own life. Explore your memories. Then people can relate. When we all relate and realize that we're all going through the same thing: life on this planet, and that it's hard – that's self-improvement."
So that's what I've done since day one. I've bled stories. I've only written and given advice based off of my reality and personal experiences in hopes that you'd relate and realize that we all have our own flaws, struggles, and triumphs.
I've always been honest with you.
Don't worry, Self Stairway's not shutting down. There are so many stories left to tell and so many lessons to give.
Hell, I might even publish an article next Monday, but gone are the days of an article going live each and every Monday morning. There might only be an article once every other week or once a month.
Who knows?
Another one of my favorite writers only writes once a month (sometimes twice a month or more), so obviously publishing at least once a week isn't a strict rule that all good writers have to follow.
Yeah, it's the end of an era, but hopefully this means each article I publish means more and I can continue giving each piece my all.
I'll continue bleeding stories from my life.
Don't think I've forgotten you.