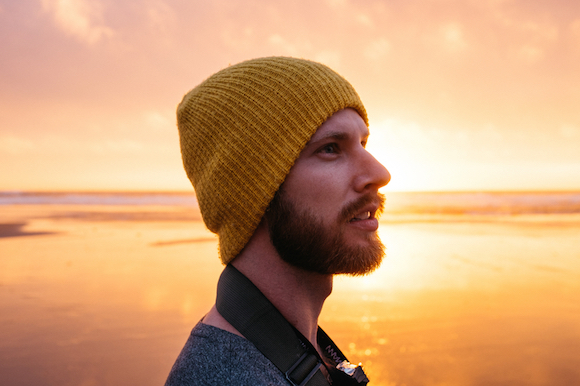 It's interesting to notice how much weight I put on certain life decisions, fully expecting them to revolutionize my daily levels of happiness.
Just drop out of college and you'll be happy. Just become location independent and you'll be happy. Just get your dream job and you'll be happy. Just quit your job and start a business and you'll be happy. Just write a book and you'll be happy.
I'm significantly more content with my life now than I was a few years ago, but I somehow keep falling into the trap that the next step, the next leap of faith I take, will be the ideal scenario. It's as if this new stage of my life will come with zero headaches and stress, like I'm graduating from the daily struggles.
Right now the story I'm telling myself is "just get back to the states and you'll be happy."
You're always going to run into problems and you can't just throw them all away by retreating into a new chapter of your life.
You can only trade one set of problems for a brand new set.
Obviously, some problems are better than others (I'd much rather have my current ones than the problems I faced a few years ago) but it can make you a mental wreck when you put too much faith into your next chapter.
It's the building impossibly high standards that can and will be your downfall.
Expectations are my biggest problem. I genuinely expect each new chapter to be problem-free. I expect it to fill something that I'm missing in my life, even if I don't know what that is yet.
Sometimes I feel like I'm on top of the world and that I have it all figured out but more often than not, I'm as lost as I was when I was a kid who couldn't answer a simple question of "What do you want to do/be when you grow up?" I'm no closer to answering that question now than I was a decade ago.
I've been through so many different chapters these past few years and all of them simply helped me reconfirm that we're all just trying to figure it out as we go.
The most successful people I know who seem to have it all together are doing the best they can each day and even they don't know where to go next.
The happiest people I know are the ones who accept that you can only plan so far ahead in life with any sort of accurate projection. They go with the flow.
It's not up to you to play fortune-teller. It's not up to you to set the expectations.
You can't keep starting new chapters hoping that something will change inside of you.
Happiness starts with facing your demons head on, no matter how terrifying they may appear.
Happiness can only begin when you stop setting expectations that are impossible to meet and you cease to rely on external events and your surrounding to complete you.
There's got to be a change from the inside.