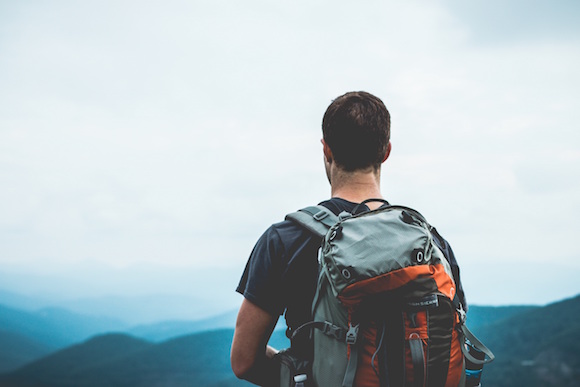 On a random October day in 2014, I was sitting in a coffee shop approximately 8,279 miles from home, staring at my laptop.
My face felt hot and I couldn't stop tapping the table with my nervous fingers.
There was something I had to tell my dad and I wasn't sure how he was going to react. Hell, I didn't even know if I was actually going to go through with what I was about to tell him.
I dialed. My feet jiggled beneath me, following my fingers' lead. I was too nervous to sit on the stool any longer and stood up to stretch as I waited for him to pick up.
After a few minutes of catching up, I got right into it.
"I'm thinking about quitting my job and starting my own company."
It was the first time I have ever said those words out loud. They felt heavier than I anticipated.
At that point in time, I had been working with Empire Flippers for nearly a year. It was everything I could've ever wanted and more. Never did it cross my mind that I wanted to start my own business, at least not so soon.
Things weren't perfect but they were damn good. The travel, the meeting other entrepreneurs, the banter around the table during our meetings, all of it was amazing.
That job gave me everything. It brought me into the very world I had been dreaming about for years.
And here I was admitting that I wanted more.
But I had no idea what sort of business I was going to start. Even if I had a viable idea, it would be risky and may take months, or even years to start seeing any profit. You don't just start a business and suddenly become profitable.
Starting my own company and leaving behind my job would mean losing a monthly salary that came like clockwork. It meant cutting a big safety net and potentially failing in catastrophic fashion.
I looked at my bank account and sighed. I had less than $100 in my checking account. The rest of the money I had was maybe $700 dollars in cash. It was obvious that I'd have to move back in with my parents to save on expenses.
It was up to me to make the decision. I knew that and my dad fortunately understood. I had his support, which took a ton of weight off my chest.
Sure enough, I left my old job a month and a half after that Skype call.
Soon after, Growth Ninja was born on January 2, 2015 at approximately 6:30am Arizona time.
Happy Birthday, Growth Ninja. To another great year.