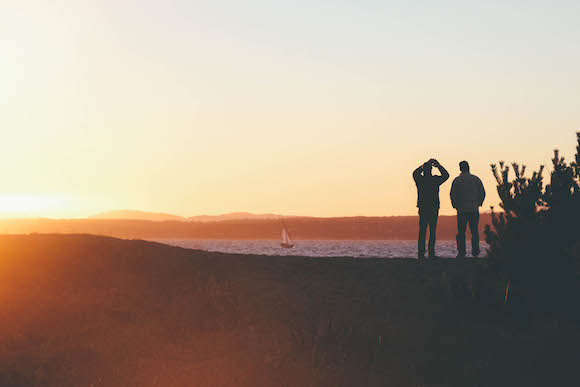 How much value do you bring to the table?
Come on, no need to be modest. You need to be brutally honest.
Do you feel like you contribute to other people's lives in a meaningful and positive way?
Do you give more than you take?
It's a strange question to ask, almost egotistical, because you might not think about friendships and relationships as an exchange of value.
But beneath the surface of every meeting, get together, and relationship is a constant exchange.
When you meet someone new for the first time, you look for common interests. You look to relate and figure out if you'd enjoy spending time together.
You size the other person up and ask yourself, "Would I enjoy spending time alone with this person?"
Take it one step further and the next question becomes "Would this person be a good fit for my other friends?"
There's a reason why we don't bring every stranger into our closer inner-circles. This person has to mesh well with different personalities and bring something to the table (preferably something positive and fun.)
And it all comes down to whether or not this person delivers positive value.
Are you a good friend? Do you add to the atmosphere?
You add value by being a good listener.
You add value by empathizing and offering your honest opinions. You understand how and when to give constructive feedback.
You add value by relating.
You add value by teaching your friends something they might not have known before.
You add value by introducing people to one another (who in turn, add value to each other's lives.)
There are thousands of ways to add value and it isn't limited to friendships.
It's a mindset that you take everywhere and it'll eventually reward you. I don't mean this in a spiritual sense either.
It's how people work. Do enough good for others and they will want to return the favor.
This works in social, romantic, and professional contexts.
Make no mistake, adding value to other people's lives without considering how much value they add into your own life is a one-way ticket to being a doormat.
You don't want to be a pushover. You want to look at your own relationships and determine how much value they add into your life.
Value is a key that opens many doors.
Set some time aside to reflect and ask yourself:
How do you add value into the lives of others?
Then ask:
How much value do others add into my life?