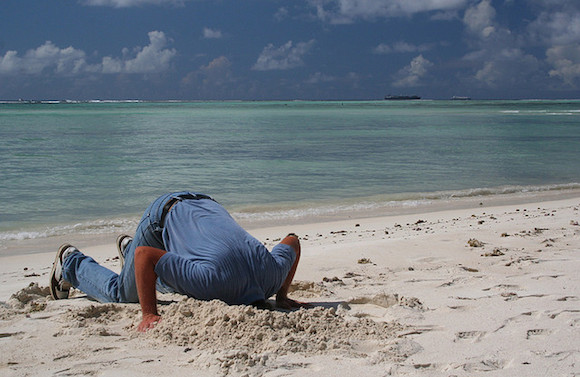 I've always been quite fond of semicolons and em dashes; they're both pretty neat pieces of punctuation.
Despite my admiration for both, it's been over a year since I started this blog and I don't think I've ever used either in my writing—until today that is.
My college essays used to be sprinkled with both and they would be in every other sentence. My English professor eventually told me to stop using them because it was obvious I didn't know how to properly use either.
There are probably at least a dozen grammatical errors per article—but I try my best. Even even after a year of writing and nearly 100 articles published, these are two basic pieces of punctuation that I've refrained from using because I didn't know how to use them.
It's funny because it only takes about five seconds to Google; I just searched for how to use the em dash and semicolon and here I am, using both!
It may sound silly to you, but it really makes me wonder what else I'm avoiding. We've all got something.
Just think about how many times you've stayed away from something because you were afraid of what others might think. I always get the urge to insert em dashes and semicolons into my writing, but I didn't want to be criticized for mistakes while using them.
How often do you have to say "No thanks" because you didn't know how to do something and you never bothered to put the effort in to learn? Look how long it took for me to Google two simple grammatical rules.
There are so many things I either don't know how to do, or am too afraid that someone will point and laugh, that I decide to stick with what I know.
Dashes and semicolons? I'll stick to periods and commas, thank you very much!
Not anymore—I'm tired of it!
I'm done avoiding what I don't know. I'm also done being lazy and apathetic.
I think it's time we teach ourselves and stop being afraid.
Tell me—what are you avoiding right now?
Photo Credit: Peter – Flickr