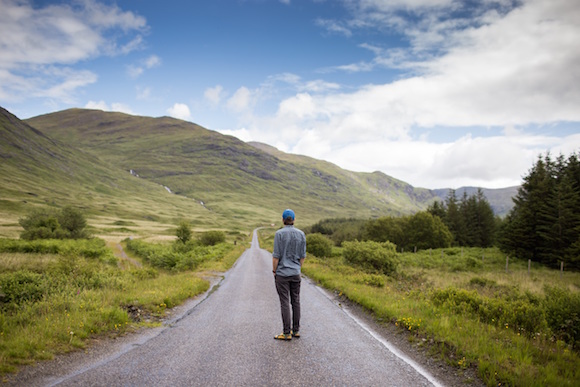 It'd be an understatement to say my past four years have been… different from each other.
To be more accurate (with a hint of hyperbole), they've all involved radical life changes.
2012 was easy enough. I just had to finish my last year of high school, move to Arizona, and start my first year of college.
2013 came and the goal of the year was to drop out of college after building something that would launch me onto the location independent track. Self Stairway was born early 2013 and eventually led to my dream job with Empire Flippers.
2014 had me abroad for 11 of the 12 months working alongside EF as their apprentice then Marketing Director. My mission for the year was to help the company that brought me in to grow.
2015, the present, was the year I launched my own company. It was the year of entrepreneurship, striking it out on my own, and turning a profit.
But as I approach the end of 2015, with exactly a month left, I look at 2016 and scratch my head. I don't know what I want 2016 to be.
And it dawned on me that I've been rather aimless for the past several months. I've stopped following my morning routines. I've nearly dropped my habit of reading books and other websites that I used to learn so much from.
To be completely honest, I've been slacking and I've been getting complacent. Most of this stems from the uncertainty of not knowing what I want to do with myself next.
Although it's a bit unnerving, it always seems to works out in the end so I'm trusting 2016 will be an interesting chapter too.
I already know that money doesn't quite motivate me, so trying to build my millions is out. Writing a book was pretty high on my list for a while until I actually got the process started. Then I realized the process was draining me and I couldn't really see myself wanting to finish that in the near-future. So that's out too.
Don't know. What else is there? Become a public speaker? Maybe. Professional tennis player? Nah.
Only thing I have planned for now: just keep doing my best and keep crushing it. Cop out answer but an answer nonetheless.
Maybe I can steal some ideas from you.
What do you have planned for yourself in 2016?