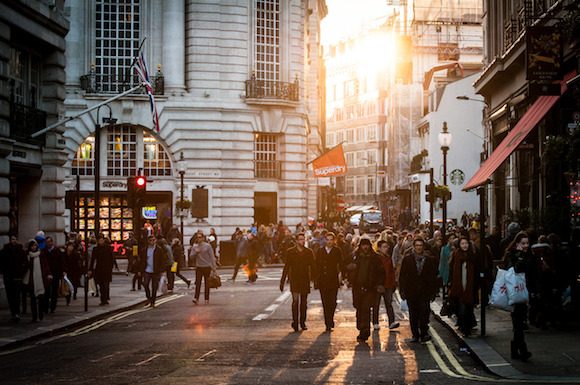 Back in high school, our AP European History teacher spent an entire unit teaching us about The Beatles.
We learned their entire history, from before they became the well-known Fab Four all the way to their breakup and beyond. We listened to every song, watched every movie, and even finished a few documentaries for good measure.
I remember thinking, "Wow, I wish I was alive during that era."
But that wasn't the only generation I dreamt of.
Being a fan of coffee shops, I've caught myself on several occasions thinking about how the great writers of the 20's got together in intellectual salons, socializing, drinking together, and writing together. Then I'd daydream and wish I were right there with them.
Looking for the Golden Age
At one point in my life, I had thought that surely the 50's was the Golden Age because of the music I had learned to love.
In another, I told myself that surely the 20's was the Golden Age because of the talent like Hemingway, Fitzgerald, and other writers of that era.
The funny thing is, people of the 50's probably thought the previous generations were the best time to have lived and they were probably unhappy with the period they were in. The same goes for the 20's and all other so-called golden ages. They probably kept dreaming further back towards Socrates and beyond.
You've probably heard at least a hand full of people say something like, "What's wrong with this generation? Back in my day…" It's the same idea.
Everyone believes life used to be better and that they've got the raw end of the deal.
Sadly, the present gets neglected.
Sometimes I still catch myself thinking about how good it must have been in another time, but then I look around and remember the present's not so bad. We've got advanced medicine, technology, and the ability to do just about anything.
Want great music? You can hop on YouTube or Spotify and get access whenever you want. You don't have to buy a record or fly thousands of miles for a Beatles concert.
Want to work alongside like-minded individuals? There are co-working spaces, online communities, and meetups. You don't have to be a part of Gertrude Stein's salon.
So if you find yourself wishing you were elsewhere, just look around a bit. There are plenty of things today to romanticize. You don't need to time-travel to be happy.
Years from now, people will look back on us as being their golden age.
Today is exactly where you should be. Make the best of it.
Related to this subject, check out the movie Midnight in Paris