Last week I wrote a letter to my future self with several key points. In the letter, I listed out a few traits that I'm working on in 2013 and outlined the person I would hope to be by the year 2030. It included the present struggles that I face today and it was a reminder to myself that I can look back on anytime I want.
Now I'm opening up a question to all my readers: Who do you want to be in 2030?
We often hear the advice of picturing WHERE you want to be, but rarely is the question asked of who do you want to be in the future. 
Keep in mind this is a personal development question, but it can be interpreted in any other way that you feel fits.
Ideas for Your Answer
I didn't look at it as a question of career or where you want to live, but my interpretation was on personal traits that I can improve on to be a better person.
Some ideas on how to answer this question is by asking yourself several questions. For example, what things are Present-You working on and struggling with? You can then branch off that and talk about what you hope Future-You has a grip on.
Some more ideas you can talk about are time-management, stress techniques, remembering how to be yourself, or making meditation a daily habit. Get creative, genuine, and personal!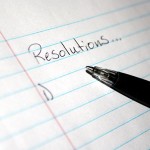 You can do this by making a list in the comments or even by doing what I did and write a letter to your future self. Be creative in how you share with us or even tackle it with a different perspective!
You can even write it in first-person or third-person and jump between the two.
I don't want to set any limits because that could ruin potentially awesome ideas that you may have. Just make sure you share your answer in the comments so we can all discuss with you. This is a discussion after all!
My Answers
Not afraid of being different. Present-Vincent is rather insecure about being different. It's difficult to ignore and is definitely one of his biggest current work-in-progress.
Future-Vincent of 2030 is a person who is 100% him all the time. He embraces his differences and people are drawn to his magnetic personality because he's genuine.
Keep making friends and hold close my greatest friends. Present-Vincent used to talk to at least two new people a day. Lately, he's been getting too comfortable and has forgotten how important it is to make new friends everywhere. The potential of awesome new friendships is wasted because he doesn't make the effort.
He has also been neglecting to initiate contact with his closest friends because he's been too busy working.
Vincent in 2030 is going to be talking to 10 new people each and every day. Since he's doing that, his chances of making genuinely amazing friends increases! He also regularly calls his closest friends to spend time together because he balances his work life and social life well.
Trusting and interested in others. Here's where Present-Vincent has got something right! He's trusting and he actively listens because he is interested in other people's life stories. Now it's just a matter of staying that way all through 2030 and beyond.
So please, join the discussion. Who do you want to be in 2030?