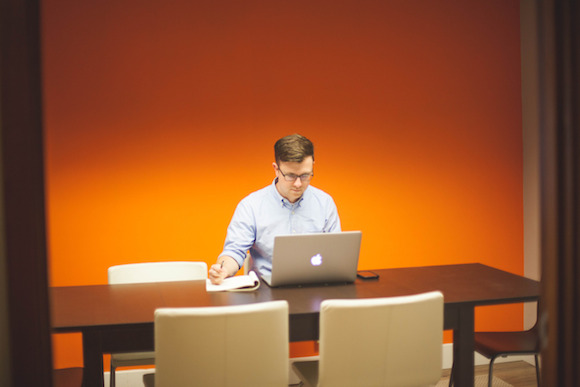 When I first started writing, I was on fire. There were multiple full-length posts written every day. Guest posting here. Guest posting there. Guest posting everywhere.
Ideas were flowing out of every corner and I felt inspiration at every moment. I couldn't keep up with all the topics I wanted to write about.
It was a mix of excitement between starting a website for the first time and finally getting the thoughts out of my head and onto something real. I even wrote into a journal on a daily basis.
Reading my journal entry titled April 14, 2013 made me remember just how far writing has taken me. In it I wrote, "I wonder if I quit school now, what would I do? I could go off and do business-y things. Jump in with both feet. Ha, live a secret life."
I'm living that secret life now.
Writing is what allowed me to get my dream job and live an entire year in Asia. Now I'm working from the US, location independently, just as I envisioned back in April 2013.
But that same writing that brought me to where I am today is getting harder. I'm slowing down.
I don't want to slow down. I want to be inspired forever.
When the initial momentum slowed, I tried to hold myself accountable for writing at least 500 words every day. It worked well, for a while, and it even helped me power through publishing my eBook just before I moved to the Philippines.
But it was still hard. It was easier to say "I've worked enough today, so I don't need to write for Self Stairway too. After all, I've got a full-time job."
I'm still going to bleed out honesty every Monday no matter what happens, regardless of how much I'd rather push it off for the next week. No matter how many hours I have to dedicate to sitting down staring at an empty Word document as I search through my brain for a lesson to give.
And I'll do my best to write something that I think will connect with someone out there. Connect enough to change their perspective even if it's for a second.
Why?
Because I really care about this site and the people who read it. Even though I struggle almost every week to do it, I persist. I make it a top priority. I tell myself I absolutely can't miss my deadline.
If you really love something, you're going to make sure you take care of it.