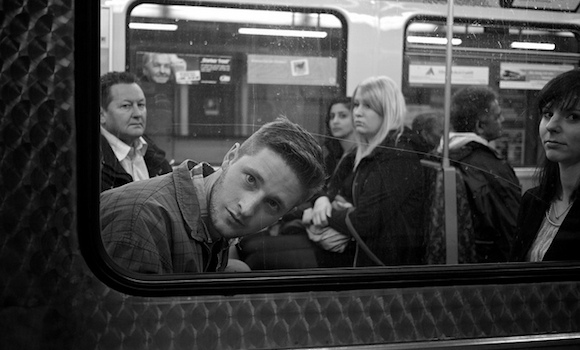 Growing up, my grandparents instilled in me that life would be dangerous and difficult. That's right, would. Not could.
The only problem is that they overdid it, and as a result, I grew up somewhat distrusting of the world and fearing that I'd end up on the streets if I wasn't perfect.
Don't get good grades and you'll be homeless. Don't go to a great university and you'll be flipping burgers for the rest of your life. Don't obey your elders and you'll become addicted to drugs.
They've been hammering worst-case scenarios in my head for as long as I can remember. It made me grow up slightly pessimistic with only a glimpse of optimism that came from my friends.
So as I went along fearing that every decision I made could potentially bring me to my knees, I struggled with stress and risk-aversion.
When I got C's in school I kept picturing a life of hardship. Maybe I'd never get into a good university.
As it got time to apply for college I realized I wouldn't be able to go to Harvard, or UC Berkeley, or any of the top tier schools. Maybe I'd never make those six-figures my family wanted from me.
While everyone else was talking about what they wanted to major in I felt alone because I had no idea. Maybe I'd pick trash for the rest of my life.
Letting others control your life is a sure way to disappointing yourself
Conventional wisdom says if you follow all the rules then you'd be set for life. People are fixated on the idea that there is a universal path with a 100% success rate but that belief is wrong. They mean well, sure, but hearing it over and over from everyone around you gets irritating.
If doing what you feel is right means upsetting people because they saw another path for us, then oh well. Full speed ahead.
Life would have been a lot worse if I never realized just how trapped I was while believing there were only certain set paths for me to follow.
I let others' beliefs of what personal success meant scare me for more than 3/4 of my life and it took a lot of time to realize just how toxic that is.
The real worst-case scenario would have been pouring thousands and thousands of dollars into a piece of paper that I'd never need. It'd be finding myself in debt within the five-figure range with no way to pay it back.
Slaving away at a "good" job that makes six-figures but every day I have to work I'd feel like slamming my head into the wall doesn't sound too good either. This may seem crazy to some people who are reading this because that would be their best-case scenario. Money, what else is there to want?
There's so much more to life than a fat check. You use that check to buy something you don't need. You get tired of that new shiny object a month later and you find yourself chasing the new model. It never ends.
That's the life they want not because they naturally desired it but because they were told that's how it should be. You make money and you buy things.
What's worse is that we're all taught from a young age there's only one way to live a successful life so you better follow the formula. Don't stray from the conventional path and you're guaranteed a good job. The money will come too.
Holy crap, were we wrong.
Now's the time to make shit happen
I almost waited until my four years in a university were up before I did anything with my life. That would have been the best-case scenario from my family's point of view. They figured, why worry about anything but getting a degree? To me, that would have been indentured servitude.
It took a long time for me to break free from that mold. I didn't know it at the time, but one of my best friends' radical thoughts were the ones who made me step back and think beyond the conventional.
I remember a conversation with another friend of mine where he briefly mentioned my other buddy was looking at alternatives to college. That caught my attention. What do you mean alternatives?
To me, there were no such thing as alternatives. I started listening more to what my buddy was saying and I paid attention to his side projects. Why is this guy thinking about life outside of the college system? What's going on here?
I read works from people he name-dropped, like Tim Ferriss, and started thinking about what was really out there. It was a lot to take in.
That image of me sitting on the street with nothing but tattered clothes became an irrational fear. I wouldn't allow that to happen. My grandparents were wrong.
Thinking unconventionally got me more excited than any promise of being rich by becoming a doctor or lawyer ever would have done for me.
Now my idea of the worst-case scenario has shifted. No longer is it, "Oh no, I'll never make six-figures!" Instead, it is, "Oh no, I'll have to slave away at a job I don't like in favor of making more money." That's what scares me.
I'm in the best possible situation I could be in. There's so much left to do and it gives me goosebumps to think about.
Over to you…
Our ideas of what life will be like will always be evolving. The fears, desires, and beliefs we hold in our head are often only there because someone else influenced you. But we never question them. We accept them and think that's where we should set our sights.
There's so much more. What do you want to do with your life?
Do you want to inspire and lead a revolution? Are you ignoring the doubters and the people who think you have to follow the script?
Come on. Life has too many interesting opportunities to settle for safe and mediocre.
So tell me, what are your worst and best-case scenarios?
Photo Credit: Thomas Leuthard – Flickr