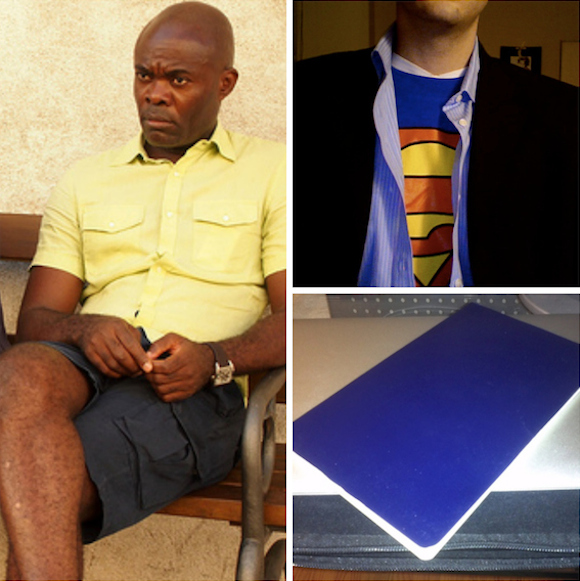 What's better than one life lesson? I don't know… How about three?
How to Stop Being the Jealous Type
Being the jealous type is so easy. You get to be mad at everyone and torture yourself until your heartstrings all pull you apart. You get to go insane even when there's no good reason to.
There was a girl I was seeing a couple years ago. Things were going good before jealousy got the best of me.
Someone started flirting with her and trying to squeeze his way in. It wasn't working, but damn it, I was upset. I stopped talking to her because how could I be hurt if I was the one to let go first? Stupid me.
Jealousy makes you do stupid things, like walk away so no one can walk away from you first.
The other day I was envious because a friend of mine had his website featured in an article that got a lot of traction, 25 Killer Websites that Make You Cleverer.
Without a doubt, a lot of traffic went his way because of that article. The article he was on even on the front page of Reddit too I think. This list had over 100,000 people share it!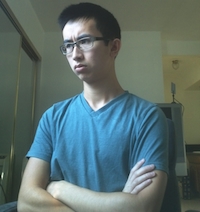 He deserves to be on that list, but I was wondering why I wasn't on that list too. I mean, I wrote for him once and that post got tons of traffic. Where's my list?
But I snapped out of it. Envying is stupid and it's a waste of time. Envy doesn't do anything for you but upsets you and rarely do you do something productive with that energy.
If you can find a way to use envy as fuel then by all means do it. Unfortunately, not everyone is able to do that.
How do you stop being the jealous type? You start practicing Stoicism's negative visualization technique.
Negative visualization is picturing the worst-case scenario on a frequent basis.
You would think this would make you pessimistic and cynical, but doing this will actually turn you into an optimist. You'll realize you have more than enough and that things can always be worse.
Here are three different examples of negative visualization you can try:
"…suppose that you currently have a good working set of eyes. Imagine carefully what it would be like to live your life as a blind person. You would have to work very hard to rearrange your life to remain functional — learn braille, take special precautions when walking around town and when cooking eggs at home, etc. — but in the end, you could surely survive and even become happy again if you were blind.

But now open your eyes. SURPRISE!! YOU HAVE THIS BONUS OF SIGHT!!!. Wow, you were already doing just fine in your blind life, but now you have working eyes too? What an incredible life – you are truly blessed with more than you even need." -Mr. Money Mustache

"Close one hand into a fist, lets say your right hand, then try to go about your day with only the left hand to do whatever needs to be done. Try showering, putting on a shirt, tying your shoes, typing, eating. Then open your right hand." -crow6671




Here's a picture of me doing things with only one hand. Photo on the right is proof that I did it with one hand. But wait… Who took that photo of me taking a photo? The world will never know.

"…imagining that you are drowning, close to fainting, you would give anything to be able to breathe, and suddenly… "AIR!", and you take the most satisfying breath ever.

Think about it, if you can take pleasure anytime you want simply by breathing like it's the best thing in the world, how can you be unhappy?" -FlorentBerthet
Get the idea? Share some ideas you may have in the comments.
On Wearing Masks and Being Yourself
Next subject. Did you know I'm a superhero? I don't have a cape, laser vision, or super strength, but I do have a secret identity. Actually, I have a few.
One part of my alter ego is the nerdy free bird. Some of my friends only see the goofy guy who jokes around all the time without a care in the world.
He's the one who is making references to tv shows and movies. They see the guy who doesn't take anything seriously but can do just about anything. He's unafraid of shouting off a mountain at 1am into the city lights.
Others see me as the idiot. They confuse living in the moment for recklessness and ignorance. They don't understand what it means to think unconventionally and do things a bit different.
The people who see this are usually from an older generation where times were different. They're forgiven and I don't mind them too much.
Some see me as their idol. Someone who can do no wrong but only can inspire and light the fire to motivate them to achieve great things. I like being that guy. True superhero, that guy.
The only thing that scares me is when they think I can never be mistaken. I mess up all the time and some of how I see the world won't be for everyone. It's never a one size fits all sort of scenario.
This website is a huge part of my life yet no one in my family knows but my uncle. I don't even know how many of my close friends know about it.
I don't talk about it. It's just something I do. Something that I wake up every morning thinking about and part of me that I go to sleep dreaming about. Cheesy? Yeah, but maybe being cheesy is my superpower.
While I'm working my butt off all day writing something my family would assume I'm messing around on the computer.
The interesting thing is that I'm all of these alter egos at the same time. What happens is that people only see what they want to see. You can't convince someone to view you differently because their mind is already set.
Instead, display yourself loud and proud so the world can come to their own conclusions.
Some will see you as eccentric while someone else will see you as a visionary. Another person can think you're the smartest person in the world while another will look at you like you're insane.
Don't try so hard to wear different masks hoping people will like you. Be you.
The next time you're waiting in line at Starbucks you can turn to the person next to you and engage in conversation. Practice being yourself with this person or the next 20 people you talk to. Share a story about yourself or just listen to theirs.
I know, you'd rather die than talk to someone else. In that case, this will make great practice for stepping outside your comfort zone.
On Habit
I try to write every day and I've been successful for at least five months. I borrowed a technique from Jerry Seinfeld where he bought a large calendar and drew a red X every time he wrote a joke for the day. "Don't break the chain," was his advice. I don't have my whiteboard anymore, but I still write every day thanks to Mr. Seinfeld.
Here's what my whiteboard looked like on day one (JS.' I W.E. stands for Jerry Seinfeld's Idea Write Everyday:)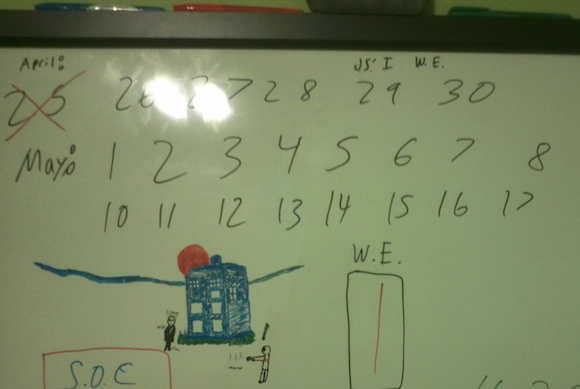 I have this blue Moleskine journal that I used to write in pen with every day. I documented ideas, my thoughts, my struggles, and my achievements into it.
You should have seen this thing. It was a flawless journal that I spent good money on. I brought it with me on a camping trip and left it in a duffel bag. Of course, it got wrinkled up and looks like a mess now, but I think it adds character. Too bad I haven't written anything into it for months.
I don't write in that journal anymore because I found the writing habit that works for me. Now I just go on my laptop and type.
Don't get so caught up in trying to create 1,000 different habits for yourself.  Find the ones you truly want to stick with.
I was trying to write in the journal and type every day. It was too much. It was too easy to say "Well… I already wrote 500 words on my laptop today. Do I really need to write in my Moleskine too?"
You will trick yourself into thinking you are productive when you try to juggle different habits before eventually dropping some (or all) of the habits. Stick to the few that make the biggest impact on your life. For me, it's using my laptop to write in hopes that I'm changing the world.
Photo Credit: Thomas R. Stegelmann – Flickr and Seth Dickens – Flickr