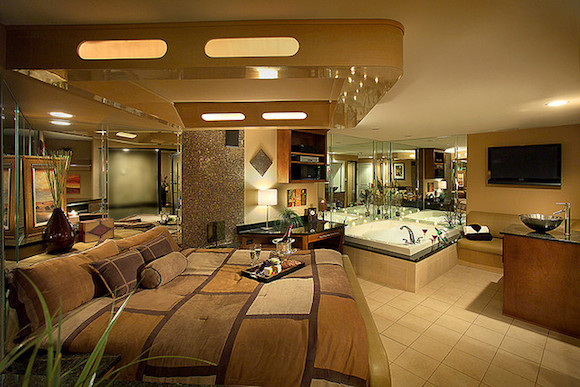 There was a time when I thought I was all aboard the minimalism train. Bare essentials and doing away with luxuries sounded pretty good to me. It was an exercise in Stoicism's voluntary discomfort, which expands your comfort zone and makes you appreciate the moments where you truly have it good.
If I was fine with opting for less before, why did I decide to start paying more money for more things now?
It started when I got to the Philippines.
Although it can be incredibly cheap to live in Southeast Asia, chances are you can spend just a bit more for luxury and really get value out of every dollar. When I told my dad I was thinking of renting a new condo for about $450/month he asked me why it was so expensive. "Isn't everything supposed to be cheap over there?"
Yes and no. Sure, I could find a "decent" place for less than $300/month, but what's the value in that? Okay, $150 more dollars a month in my pocket, but knowing that I could spend that extra money to make myself 10x more comfortable makes it a no-brainer. The difference in value is higher than you'd think and the benefits of spending another $150 could be too attractive to pass up.
It's not like I'd be starving myself several times a week just to make ends meet. Some people may shake their head at me and scold me for not putting that extra $150 into savings, but hey, why not maximize the value of the almighty dollar while I'm in Southeast Asia? If you're not living paycheck to paycheck and the decision between spending more money is about whether or not it's worth it then spend time thinking about value.
I'm not saying that you shouldn't save money or invest it elsewhere. Or at least, not all of it.
You need money to play. You need money to have fun experiences (because you deserve to enjoy yourself.) You need to spend a bit more of it to upgrade the value of certain aspects of your life instead of stashing every extra penny away.
I used to pat myself on the back because I sacrificed luxuries in the name of minimalism. Upon reflection, it became obvious that it was doing nothing except feed my ego. It felt good to compare myself to my family members who spent a lot of money because then I could convince myself that I was better for not having to go buy new toys all the time.
But I'm not better than them. I'm just as attracted to luxury as everyone else is.
The narrative of the frugal minimalist no longer relates to me. It may not even relate to you if you stop and think about it for a bit. When deciding between saving money and spending a bit more of it, you have to take into account the full value of what you're buying.
Is spending $15 on earphones and having to replace them every other week superior to buying a $250 high-end pair that will last you years? Does buying a $30 tennis racquet and avoiding the $200 racquet make sense for someone like me who wants to be at his best?
Of course not.
That's why I'm willing to spend a bit more money on a condo. The $300/month or less place would work, but the value isn't worth it.
Meanwhile, I'll just spend a bit more and suddenly I've got a place triple the size with better furnishings.
I'm not bashing on the frugal crowd, I'm definitely still frugal in a lot of ways. The biggest difference is that I now account for the value and experiences I'll get out of the money I spend.
Don't just spring for inferior purchases and pat yourself on the back for saving a couple bucks.
Spend that extra dollar.
I feel like this topic can be polarizing so I want to know which side you're on.
Do you save every bit of money when you can or do you factor in value when deciding between a more expensive purchase and a cheaper one?
Rolling your eyes because a 19-year old is talking about money? Share your perspective in the comments below!
Photo Credit: DiscoverDuPage – Flickr