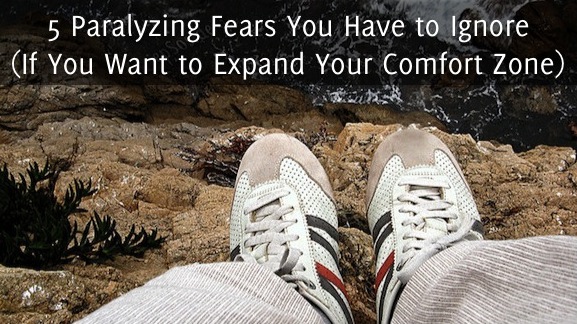 It's been a week since I came out to the Philippines.
I freaking love everything about this place. The people are amazing, and I love the work I do.
Yet, I almost didn't go.
It's pretty easy to see why not when I lay it out.
First, I had to drop out of college in the middle of a semester. After that, I had to convince my traditional Asian family that I wasn't crazy.
That wasn't easy considering the fact they have no idea what I do. They also believe college is the only path to success and that moving outside of the United States is a death wish.
Then I had to say goodbye to all of my friends and family for half a year. Getting on the plane was pretty surreal too since I've never been outside of the United States before.
I also had to say goodbye to two internships I've been working with since February. Plus, I have this website to worry about, so I was a little concerned that I wouldn't be able to balance everything.
This is a lot to process as a 19-year old.
It's a good thing that I'm not superstitious or maybe I would have more excuses.
Get this, two days after I told my family I'm moving to Davao, there was a bombing in the city. So of course, Googling "Davao" popped up news articles about the bombing (and Death Squads!)
I got this nasty cough two weeks before my flight that has been bothering me for a full month now. Then there was a terrifying shooting at Los Angeles' International Airport the day of my flight. Like a grim welcome party, there was a mini-earthquake my first night in the Philippines.
And now? Super Typhoon Haiyan hit the entire country, reported to be the biggest typhoon in recorded history to ever make landfall.
I could have convinced myself these were signs from a higher being telling me that it's okay to be afraid and run away. Oh, I don't need to go way outside of my comfort zone! The universe clearly doesn't want me to…
But of course, I went. I'm here and still a bit scared of what I've done, yet I don't regret it one bit.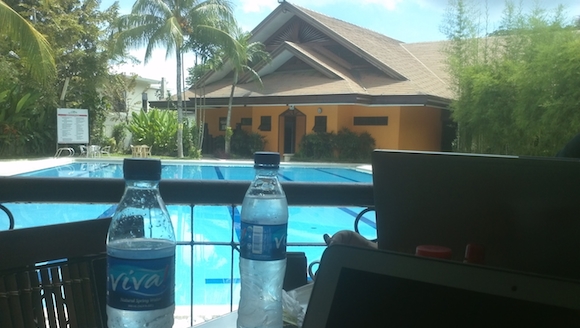 Excuses are easy to come by because we can take anything as a sign when we're afraid of stepping outside our comfort zone. Excuses prevent you from getting what you want. Excuses keep you stagnant.
Aside from superstition, there is self-doubt, fear of the unknown, and lack of self-confidence. All these things make you more likely to find excuses.
If you want to expand your comfort zone, you need to stop asking yourself things like…
1. What could I be doing instead?
In economics, they call this "opportunity cost." It's like taking a left but spending all day wondering what could have been if you went right.
There's no use driving yourself crazy wondering "what if?" It's out of your control. You no longer have influence over the outcome.
Stoics separated everything into two categories, things in your control and things completely outside of your control. Guess what they do with the latter? They acknowledge their powerlessness and focus on what matters, the things they can control.
How much time do you spend worrying about things outside of your control? Events that you have no influence on are a waste of time thinking about.
2. How do I know things will go well?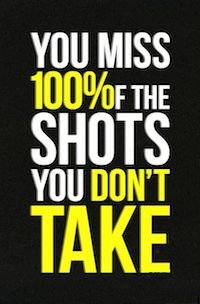 You don't. You never will.
Wayne Gretzsky said it best, "You miss 100% of the shots you don't take."
The only way to see what will happen is to dive in with both feet and work your ass off.
No matter how bad you want something it won't always turn out exactly the way you expected, so why not increase the odds by busting your ass?
A lot of it is about maintaining a healthy level of realistic expectations. Set it too high and you're going to be disappointed regardless of the outcome.
On the other hand, you don't want to psych yourself out by having the lowest expectations ever. You'll only end up as a pessimist who hates the world.
Set your expectations to a certain level of realism that won't leave you unmotivated.
3. What if I lose my motivation halfway through the race?
When I first started this blog I was scared to death that I'd drop it on its head after pouring hours and hours of pure dedication into it. I'm still worried about that sometimes.
People like me are dabblers. We love the learning process and starting new things, but we often lack the long-term commitment.
There's no cure for this. Passion and the like are difficult to find. Like number two, you'll never know what happens, so just dive right the hell in. Think too much and you'll paralyze yourself into a life of inaction.
Who knows if everything I'm doing now will keep me happy 10 years in the future? I think it will, but I know there's no guarantee.
Enjoy the moment and try to look into the future if you can. If not, don't sweat it. Enjoy life while you can instead of trying to predict the future and plan for every turn.
4. What if I'm not as talented as others think?
This is called the impostor syndrome. Brilliant entrepreneurs with a great track record often feel like they're frauds just waiting for the world to find out.
Inc Magazine notes that, "two out of five successful people consider themselves frauds," while other studies, "found that 70 percent of all people feel like fakes at one time or another."
It's normal. You probably are better than you give yourself credit for.
I feel like an impostor every other week. Should I be out here in the Philippines? Am I really going to help my company hit $1 million/year in revenue? I'm just a kid!
But damn it, I have to remind myself that I have talents that many others don't. I'm going to work my ass off regardless of what my mind feeds me.
5. What if all the signs tell me I shouldn't do this?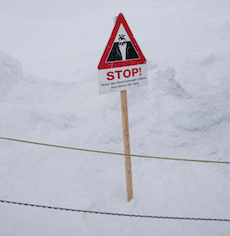 You already know I'm not a superstitious guy. Shooting, super typhoon, and a bunch of other hints from the universe warning me and whatnot, I don't care.
Don't look for any excuse to run away. Signs or not, get out there and do interesting things. Life is so much better outside of your comfort zone.
Opportunities can be too damn good to pass up, so don't make excuses and don't let fear let you settle for mediocrity.
Photo Credits: Nina Stossinger – Flickr and epSos.de