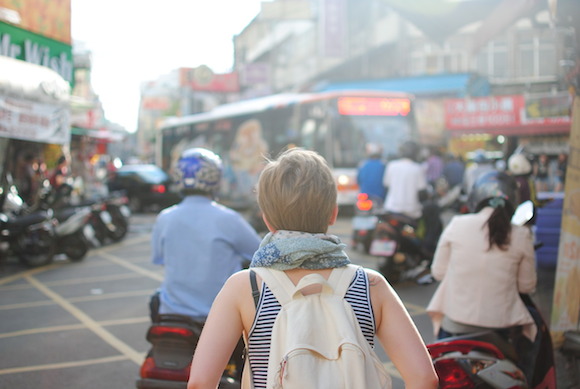 Time flies and just like that, I've been in the Philippines for over 7 months.
Never thought I'd be able to say I've lived in a third world country for that long!
By the time you read this I'll be in El Nido, Palawan, making it the first time I've left Davao City since I landed in early November. I've been staying in my safe little bubble since it's one of the safest cities in the world (fourth safest according to some sites) and the idea of venturing outside is a bit scary.
Mindanao, the island I'm on, is notorious for kidnappings so I've been very cautious.
But again, fourth safest city in the world, so Davao's not too bad with the whole chance of being abducted thing. Especially considering the fact this city executes criminals in plain sight.
Seriously, Google "Davao Death Squad." I'm not making this stuff up!
This probably sounds insane to read but when you're actually here it's not as crazy as you'd think. It's a normal, peaceful city and I've never seen anything violent. Things are just normal.
Honestly, I wouldn't have known anything about the whole death squad stuff if my friends hadn't told me.
The people are friendly, the country itself has tons of beautiful beaches, and you're able to do extravagant things for cheap, like renting a private boat to go island hopping all day.
I've written about what I like and dislike about the Philippines before and my thoughts from that article haven't changed much.
The more time that goes on, though, the more I notice that this place lacks simple conveniences I was able to enjoy in the first world. These may vary, for example, between San Diego and East Brooklyn, but I'm talking from my own experiences here (born and raised in Southern California.)
So from where I came from, I never realized that I took for granted how…
1. Efficiency is King

Back in the states, efficiency was everything. If an employee wasn't efficient they wouldn't last very long. Most were replaceable, so not meeting expectations meant you were cut loose as another person was always ready to take your spot.
The opposite is true here. It seems like most places are overstaffed to the point that nothing gets done or staff just doesn't know what they're doing.
I'm trying to figure out why it seems most workers just don't care here. Do customers never complain? Do the employees don't mind losing their jobs? No idea… All I know is that you find yourself frustrated at the rampant incompetence.
Fun at the Grocery Store
For example, we were at the grocery store (inside of a large mall) when we went to check out a stand of baked goods. There were maybe six different pastries to choose from and there were two employees manning the area.
My friend asked about the price for one of the sweets and the employee, of course, didn't know. She had to wait for her co-worker to finish what she was doing to ask her.
For something like this where their job is to literally know how much the SIX items in front of them cost it just seems ridiculous.
And more often than not, employees will point you to a random aisle when you ask for help to locate an item. You'll end up asking three different people and they'll all give you different answers.
It's safe to say, never trust a random worker's recommendations because you'll get whatever answer gets rid of you the fastest. That means comparing different products is going to be entirely up to you.
Fun with (Money) Change
Dealing with change is also a huge hassle in the Philippines because no one ever has change.
In the baked goods stand story above, I bet if we handed the woman 1,000PhP (about $22 USD) she would've blankly stared at us and told us they don't have change. Keep in mind this is a high-end mall with a grocery store built-in and a lot of foot traffic. You expect them to have change when money is constantly changing hands!
We joke that you have to play the "Change Game." Every time you go somewhere that can break larger bills (Starbucks, for example,) you better pay with that bill to get change.
Taxis rarely have change and even McDonalds struggles with 1,000PhP. You'll find yourself asking your cab driver to go around asking gas stations for change. It's basically their job to have cash on hand!
Fun with Traffic
There are also seems to be very few traffic rules here and what rules they do have, people seem to not know. You'll often see lines of cars waiting on an empty road to turn left even though the light is green. Hint: they're waiting for an arrow.
It's pretty intimidating when you meet your first four-way stop because it's basically everyone scooting until one car stops to let another lane go.
It's like everyone's playing a game of chicken.
I don't think I have what it takes to drive myself here. Way too risky.
Fun with Wait Times
Oh and you want quick service? Nope! Expect to wait 10 minutes at a restaurant for them to deliver your bill to you and another 15 for them to go in the back and give you change. Good luck even getting their attention in the first place at a busy restaurant.
It seems like waiting is everywhere you go.
Before entering a mall, there will be guards who check your vehicle to make sure there's nothing under the car and in the trunk.
Then there are guards that check your bags and give you a quick pat on the side to check if you're carrying weapons.
On busy days it can take you a few minutes just to enter the building because of all the waiting.
Imagine if any of this happened in the U.S. People would go nuts! They'd start screaming about their rights being violated and make a huge scene.
Forget politics and complaints about human rights violations. People back home would riot simply due to the amount of waiting.
2. The Customer Always Gets What He Wants/Is Always Right
You know how you almost always get what you ask for in first world countries? Customer satisfaction isn't a high priority in the third world.
Things are often unavailable and it doesn't matter if you're unhappy.
Enter a McDonalds and order a McDouble at 2pm. "Sorry sir, not available." Okay, order chicken nuggets. "Sorry sir, not available." Damn it, then what is available?
Restaurants in the Philippines just don't understand basic stocking goods to meet demand.
Just yesterday I went to a restaurant and the very first thing they did after we sat down was give us a gigantic list of items that weren't available, a.k.a., 90% of the menu.
It also seems everyone follows a Standard Operating Procedure (SOP) that immediately defaults into "I don't know" if anything is wrong. In many places back home, the employees are taught to go above and beyond or improvise if something's amiss but they lack that sort of thinking here. Here, they operate on a list of instructions like robots and it gets irritating if you're anywhere near as impatient as I am.
Basically, don't ask any "complex" questions or they'll short-circuit. You can almost see the gears in their brain start to crackle, drool form around the edges of their lips, and the empty stares. Okay, maybe I'm being a bit hyperbolic, but it's something I'll never get over.
This isn't a matter of being grumpy and whiney about not getting what I want.
Just try to imagine how ridiculous it is that a place like McDonalds doesn't carry proper stock at peak hours of the day. It's understandable if a smaller mom and pop shop is out of stock, but you'll often run into upscale-ish places or international franchises that don't follow seemingly obvious brick and mortar guidelines.
There are some places that do understand customer service, but these are few and far in-between. You've got to have a hit-list of places you can rely on that always has what you want.
Relying on a shotgun approach to finding decent meals and service will guarantee disappointment.
3. You Can Find Delicious Food Whenever You Want It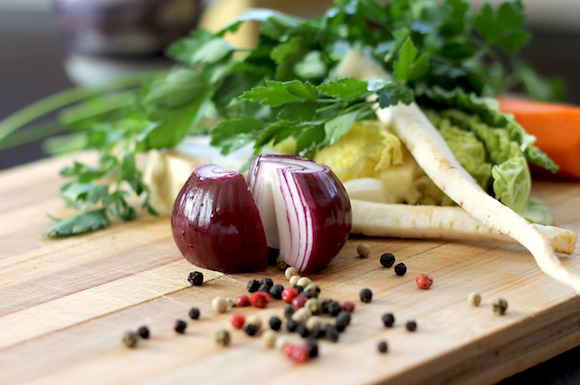 Growing up in Southern California I was never more than a mile away from a good eating. Tons of ethnic diversity meant I could satisfy any cravings with a short drive.
If I want Mexican food then I can walk in any direction and find a place that serves great burritos. You want American fast food? In-N-Out or Five Guys was there to save the day. Craving delicious all-you-can-eat Korean BBQ? Short drive and you're there.
When was the last time you've seen a Filipino restaurant outside of the Philippines? There's a reason why you more than likely haven't ever seen or ate at one. It's just not good.
You can find Thai and Vietnamese food because it tastes damn good, even to people unfamiliar with the culture. But Filipino food is… Unsettling most times and decent(ish) at best. I don't think I know a single ex-pat that craves the food here.
I actually do enjoy a few Filipino dishes now, but it's still nowhere close to anything back at home.
Davao is an unfair comparison to the rest of the Philippines because Manila actually has good food, but that's because they have restaurants that serve other ethnic foods well. I still wouldn't fly up there to eat Filipino food, though.
On the bright side, I found a Filipino restaurant franchise that I've had only good experiences with so far (and they have good customer service!)
4. You Can Use Credit/Debit Cards Everywhere
In semi-recent years, you can get away with carrying zero cash because almost everywhere accepts credit and debit cards, which is great because it means less bulk in your wallet/purses. Another upside, losing your card isn't as scary as losing your cash.
Unfortunately, it looks like the Philippines hasn't quite caught up to the drive towards plastic.
I've heard rumors as to why cash still rules and the most plausible theory is that people are distrustful of cards. They're fearful of fraud and having someone steal their card details.
To me, it sounds like the days when shopping online was relatively new and everyone was still skeptical about entering their credit card number into a computer.
Whatever the reason, I miss cash-less carry.
5. Reliable Internet Is the Norm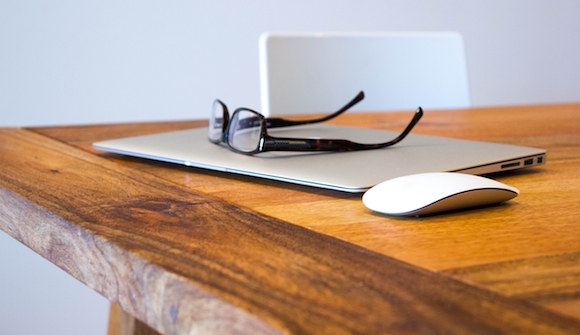 Internet back at home wasn't cheap and it wasn't exactly blazing fast, but for the most part, it was reliable and decent enough.
You can get away with paying $10/mo. for internet here but the issue is that it will always go down and the speed crawls.
It's gotten better after I paid about $100 for a pocket WiFi that sometimes gets around 10mb/sec download speeds for only $20/mo., but before that it was a real struggle.
Getting even 1mb/sec download was a good day.
We had two separate internet connections back when I was living with the bossman, one ready in case the other went down. At least once a day we'd have to reset one of the connections because the internet would just die.
If you're in the Philippines, get yourself a pocket WiFi–especially if you like to work on a laptop from coffee shops. In fact, I'm in a coffee shop using my own personal internet while I write this article.
So far, most coffee shops I've been to in Davao have miserable connections that don't work most of the time.
Since I got my own ready-to-go internet, I no longer need to rely on the mercy of my location.
6. You Can Find Air-Condition Everywhere
People here aren't walking around in just pure heat all the time because malls and taxis will have air-condition, but there are still plenty of places in Southeast Asia that don't have air-condition. And it sucks.
I noticed government buildings often lack air condition and only a few rooms in the buildings have it installed. Typically it is the waiting areas that are filled with people sweating and trying to keep cool with makeshift fans.
Meanwhile, walk into any building in the U.S. and you're immediately greeted by cold delight. And when I say you can find air-condition everywhere in the U.S., I really do mean everywhere.
I'm trying to think of the last place I've been to back in the states that didn't have A/C. My mind's coming up blank.
Conclusion
So that's my rant. Sounds like a lot of complaints from a crazy American with the typical "Grawr, I want things my way! Grawr!", right?
But what can I say? I was incredibly spoiled without realizing it.
I love this place and I do want to see more of Southeast Asia, but I'd be lying if I said things were perfect.
Don't get me wrong, the Philippines is amazing–and I have a fair share of complaints about the U.S. too, but let's save that for another day. I think I actually have more good things to say about Asia than I do bad things.
Lower cost of living, friendly and often helpful locals, big network of location-independent entrepreneurs, great friends, and an awesome job, just to name a few. What more can I ask for? Oh, and my own full-time maid for ~$90/mo. isn't too bad either.
Don't let the small inconveniences scare you from exploring this part of the world. You get over them real quick and I think you'll mature just spending a few months out here.
After all, the Philippines has changed my perspective on at least 5 things after only four months.
I hope those of you in the first world remember how good you've got it!