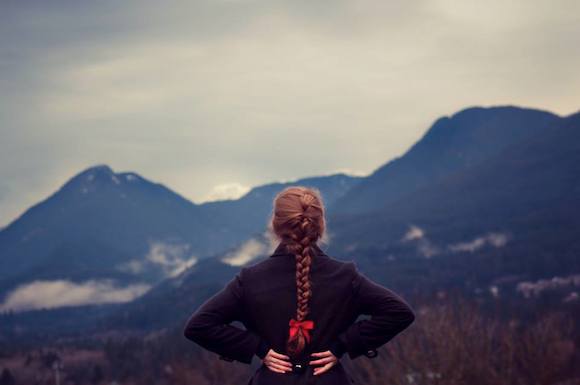 How do you pick between two impossible choices?
You'll fear two things: how the outcome will affect you and how others will judge you.
Few years ago, I had the option of either staying in California or moving to Arizona after high school. I've had my choice set on the latter since the day my dad's side moved. That means my mind was already made for half a decade.
Then when it came down to it, I was scared. It was happening. Just three months shy I began panicking.
I asked myself a question you're all so familiar with: what if I'm making a mistake?
I called one of my closest friends and began freaking out.
Part of me knew, even in that brief period of uncertainty, that moving would be the best thing to do. Face new challenges and thrust myself into an environment where I knew no one was what I needed to force myself out of my comfort zone.
Then more worries came in. What would my mom's side of the family say? I've practically lived with them my whole life so how would my decision affect them?
Eventually, I settled down and moved like I planned. Things worked out wonderfully and I can't say I'd be where I am today if I had stayed in California. There would have been a lot of great people and fun experiences I missed out on if I decided to stay where I was comfortable.
Fast forward a year and my next biggest choice was between pursuing my dream job or continue attending school.
I knew the former was the better opportunity and it's what I've been building up towards, but I worried what my entire family would think.
The best piece of advice that I've heard on how to make the right decision:
Flip a coin. While it was in the air you had one outcome on your mind. You secretly hoped for it to be the winner. Go with what you wished for.
There are no right decisions, but at least you won't be stuck with regret. Yes, the old cliche, "don't live with regrets."
Assuming you've done all the necessary deep diving, then go with it.
If you fall down a few times then dust off, laugh a bit, and try something new the next day.