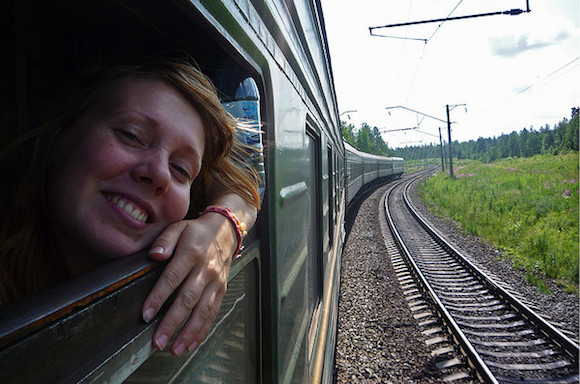 How does it feel to say bye to everyone you know, drop out of college, and move to the other side of the world on your own?
Three months ago, I got a job that brought me outside of the United States for the first time in my life.
I was only 19, still fresh in the middle of my third college semester. My only experience with moving away was when I left sunny Southern California to the deserts of Arizona during the summer of 2012.
My first move, from California to Arizona, was difficult but I had been preparing since I was 14. Admittedly, I detached myself much more than I should have in preparation for the move. It wasn't until I only had one year left in California that I let my guard down and began to really let people in.
Learning to stop distancing myself from others and enjoying the time we have together in the present was the best decision I've ever made.
Moving 7,700 Miles Away
I stopped looking at moving as goodbyes and viewed them as see you laters. It wasn't healthy to distance myself just because I knew I'd be leaving.
But my move to the Philippines was different. It wasn't just driving 550 miles to the next state over. I got on an airplane by myself and flew to the other side of the world. This was saying bye to all my friends and family, everyone, that I had ever met without a set date of return.
However excited I was, I can't deny that I was afraid I was making a mistake. What if things don't work out with my new company? What if I realize I can't handle being away from my friends and family? What if I get killed?
My family thought I was crazy for leaving in the middle of a semester, taking a break from school for a year, and disappearing into the other side of the world. My friends thought I had nerves of steel. I, on the other hand, didn't know what to think of myself.
I will say that the time I've spent in the Philippines opened my eyes to more of my characteristic flaws that were unknown to me before. That's something I'm grateful for because it means I know what to focus on improving.
I spent Christmas and New Years in another country. That's still insane to me.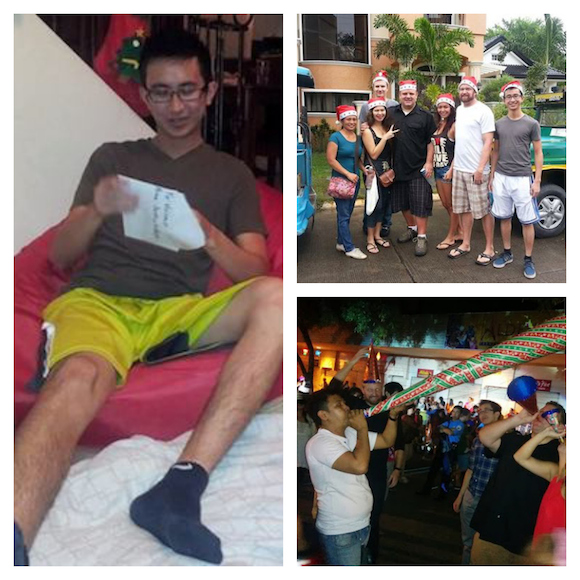 Never having been outside of the U.S. meant that I merely heard stories from second-hand sources. When the opportunity to move came up I had already decided that leaving the U.S. for a while wouldn't be a bad idea if it meant expanding my knowledge of the world.
Dealing With Misconceptions
Unfortunately, my family had nothing but negative things to say about the Philippines. As I boarded my plane, I was worried their criticisms would be valid and that was making a huge mistake.
Mere minutes after arriving I knew the things my family told me were far off target. People here are amazing and I think the Philippines has an extra level of hospitality you wouldn't expect.
When I first arrived at the airport I saw just how nice people here were. There was an employee at the airport who spent at least an hour with me and another passenger helping us get to where we need to be and made sure we got everything we needed, no questions asked.
The other passenger I was with made sure I knew everything I needed. He warned me about the dangers of the country, shared his best tips on making the best of my stay, told me his life story, and made sure I was comfortable being so far away from home.
These first two people I met before I even arrived in my city made me optimistic about my stay and gave me a great first impression of the Philippines.
Admiring Cultural Differences
Something I can't help but admire is the poor's ability to find great contentment in daily life despite having very little.
I was talking with my taxi driver about the differences in the way people in the Philippines carried themselves compared to the states. He noted that people in the U.S. are very rushed and genuinely believe "time is money."
That doesn't happen here. Everyone relaxes and takes things slowly. Seriously, try asking for your restaurant bill and prepare to wait another 15 minutes. People are okay with that here, but try to make someone wait 15 minutes for anything in the states and heads will roll.
The first lesson I learned after leaving home was not to take others' account of different cultures as absolute fact. Yes, that means not even what I'm saying here.
People will say the nastiest things and could have it all wrong. Maybe there's some truth to it, but to generalize like my family did and dismiss an entire country with its own unique culture is cruel. Meanwhile, I may be a bit optimistic and your experiences may differ.
Either way, seeing a different culture will be good for you. It makes you question what your home "has wrong" and brings you on an interesting journey of self-discovery.
Back home, I thought the belief that time was money was just a fact of life. Not here it isn't. People are happy taking their time and living day by day. You adjust and get used to it, then you start to wish it was more common everywhere.
Moving by myself was scary at first but now I think having adventures on your own may be better than going with familiar friends. It forces you to adapt to radical change. Having people I already knew out here would make me feel too comfortable and I wouldn't be as challenged.
You always hear about how traveling is a good experience. I now understand why.
So, I ask again, how does it feel to (temporarily) say bye to everyone you know, drop out of college, and move to the other side of the world on your own?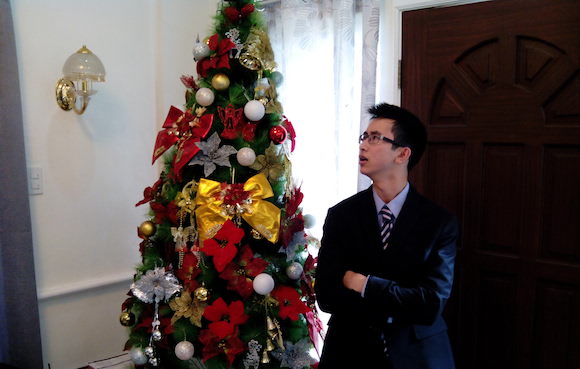 You tell me.
Photo Credit: symmetry_mind – Flickr