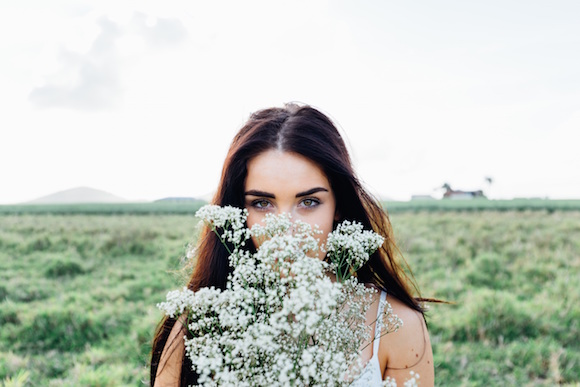 Here's a fun idea!
Let's be vulnerable for a second. Really get to know one another and see what's behind the half-smirk.
We'll go ahead and publicly admit what we hope no one ever figures out on their own: our biggest weakness.
Scared yet?
Honestly, I have no idea how obvious mine is. No clue if all it takes is a few hours (or minutes) with me to realize, hey, I see what you're hiding!
My biggest weakness is simple. I care way too much about what other people think of me.
Let's rephrase that for accuracy. I care way too much about what everyone thinks of me.
It's funny because I've had more than a handful of people remark that I seem to have a do what I want, don't give a shit attitude. That's exactly what I want people to think.
I want people to think of me as a superhero, doing exactly what I want all the time without the opinions of others influencing my actions.
I want to be that person who doesn't put so much stock into how others may perceive me so I can get out of my own head and simply enjoy what's around me.
But whether I'm fooling anyone or not isn't the point. The fact I care way too much certainly affects my happiness.
There are many nights where I'm just having the time of my life and the moment I go to bed, I fall asleep with a huge smile on my face. Then comes the next morning where I reflect on the previous night and I suddenly remember a minor detail that may have made me look silly.
Did I shake everyone's hands tight enough? Was I friendly? Did I make everyone laugh when I told that one joke about running an escort service? Oh crap, did they actually believe that I run an escort service?
Each of those lines have gone through my mind at least once with my worry being that the wrong answer would make others view me negatively.
Objectively, I know that it doesn't matter what people think. Deep down I know you can't win over everyone. And if I try to think about people who actually don't like me, I realize their opinions don't affect me anyway and I couldn't care less.
I'm fully aware that sometimes I say the weirdest shit that could raise a few eyebrows. That's actually something I really like about myself.
Despite all of that, I still concern myself with what others are thinking. My mind can be like a little toddler crying for attention, as if to scream "Notice me! Notice me! Like me! Like me!"
I've always heard that this goes away with age, but I've never been one for waiting for things to fix themselves.
Usually what gets me out of my own head and to move on past whatever's bothering me is to ask myself if this will be something that'll concern me a week or even a month from now. The answer is no at least 99% of the time and it helps me get on with my day.
If that doesn't work, I think about all the people I've met throughout my life who I know for an absolute fact love me. That enough cheese for you?
It feels great to admit this out loud because I know I'm not the only one out there who struggles with this. Maybe we can read through each other's answers and realize we're not so different.
So tell me, what's your biggest weakness and what're you doing to improve it?