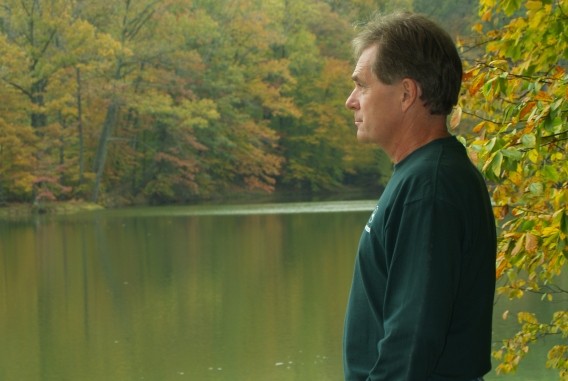 I always jump into action when I remember that inaction leads to the scariest thing in the world, asking yourself over and over, "What if?" Looking back at your life and wondering what could have happened because of a missed opportunity is terrifying. Don't do that to yourself. Don't get stuck wondering "what if?"
What if I had never had the courage to start Self Stairway? I'll tell you what would have happened. I wouldn't have my internships. I wouldn't be making money on the side through freelance work. I wouldn't have met so many people, influencers, and lovers of life. I wouldn't have gotten my $500 scholarship that I recently acquired.
My resume would be empty right now and I wouldn't have been able to eliminate THREE entire career paths in the past half a year alone.
What happened because I didn't get stuck wondering "what if?" Well, all the above did happen. Imagine if I did nothing about my desires.
I used to be a dreamer. I used to dream about all the things I could be doing, the things I could say to make everyone fall in love with me, and the women I could be pursuing. My mind would run through all the possible outcomes of each adventure and arrive at the best scenario. Then I'd snap out of it and do nothing. I would do nothing about these desires no matter how quick my heart beat.
Not anymore. Too much time passed where I had sat idly by while the events around me unfold yet I remained unchanged.
That all changed when I realized that inaction is literally the worst thing possible. It is worse than the feeling of rejection, failure, and loss. Why? Because in the back of your head you will always wonder what could have happened and you'll torture yourself. It's much better to learn how to be confident and take action when you want or need to.
Obviously when it comes to taking action, you have to be smart. Can you realistically quit your 9-5 job to pursue your passion? Not if you rely on every paycheck to keep food coming to the table. But guess what? You can be strategic and do something on the side. At least you're trying then. There may be situations where you really can't afford to do anything on the side either, I acknowledge that. However, before you dismiss the idea you need to sit down and think about whether or not that applies to you.
What I'm actually taking more about are the little things that happen each and every day. The missed opportunities, each second that passes offering an alternative "timeline" in that is your life.
What Usually Happens When You're Too Scared
The pretty girl that you smiled at in line while waiting for your Green Tea Frappuccino at Starbucks, what happened to her? You know the one. The one you wanted to go up to and say "Hi, I just had to come talk to you because I knew if I hadn't said anything, I'd be asking myself 'What if?' all day."
You fantasized about the moment over and over. You wondered if she's the one you're finally going to fall for. The one you like beyond just her physical appearance alone. You picture telling her that you're in a hurry and that you'd like her number so you can take her out on a date sometime.
You then picture yourself later going off on spontaneous adventures together because finally, just finally you found a girl who is willing to be adventurous with you. You then find out you two have an insane amount of things in common.
You look at her and tell her you were never looking for a relationship, but just this time, just maybe this time you're willing to surrender yourself.
What Happens When You Don't Take a Chance
But then you open your eyes and you let the moment go. The girl walks away from the line and you look at her as she leaves. That beautiful girl left.
You look at the floor and ask yourself, "what if?"
Look, every moment you let slip away because something held you back, you let it go to waste. You could have been on an alternate timeline right now, you know? Do you get my point?
Maybe reality wouldn't have been as glamorous as your mind made it to be, but damn it at least you know. You're not going to go home and lie in bed wondering. You're not going to be out with your friends, only half there with your mind while the other half is picturing what could have been.
So please, do not let inaction get the best of you. Don't be afraid of rejection, failure, or whatever else. Don't make excuses for yourself. Life could be so much better if you had gone for it. Even if it isn't and you fail or it isn't as great as you thought it'd be, at least you know.
I won't lie, I still struggle with this on occasion, but I am so much better now. I've gotten so far in the past few years because I understand that inaction is scary. Asking "what if?" is scary.
The worst-case scenario if you go for it is that the desired outcome doesn't happen. Guess what happens when you don't take action? You default into the same place as rejection or failure would've gotten you. You're at the same place you were.
Sure, your ego can take a hit, but you'll bounce back. At least if you go for it you have a fighting chance.
What I remind myself when I'm feeling like inaction is about to cripple me is that I envision the worst-case scenario. The worst thing that can happen is that what I wanted doesn't happen. Okay, the ego hit. But hey, I'm still in the same place in life as I was before I failed.
The only difference is that I took the risk and I'm much more prepared for it next time. Maybe I'll be scared to fail again, but I can internalize my previous mistake. I can improve on what I did wrong last time or I can remind myself that I freaking survived failure/rejection/anxiety/etc.
That makes it okay again. Wondering "what if?" is so much worse.
If you skipped the video from the beginning of this article, I encourage you to go back and watch it (or click here.) It's very powerful when viewed before or after this article.
If you enjoyed this article and want to receive tips on how to be confident, happy, and become an overall well-rounded person, sign up for the email list below!