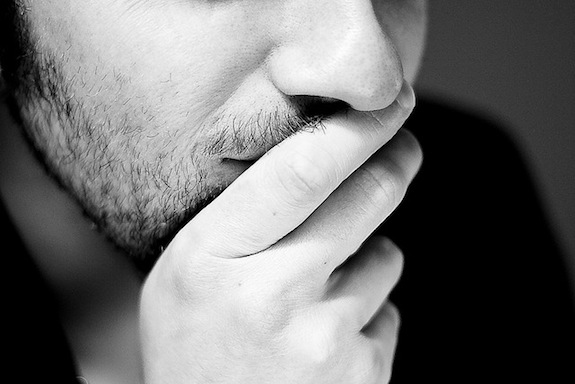 Learning How to Be Confident:
I used to be such a wuss when it came to any sort of social interaction because I used to be afraid of what people think. Now, I LOVE talking and meeting new people. I'll let you in on how I did that a little bit later (a hint is in the title) but first, some stories.
Back in middle school, my heart would begin to beat faster and faster when I knew my name would be called for "popcorn reading." If you don't know what that is, it is basically a classroom taking turns reading passages from a book.
What if my voice sounded funny? What if puberty wasn't kind and decided to make my pitch higher in the middle of a sentence? Oh God, what if I mispronounce "Algernon?!"
Hell, I was afraid to order food at McDonalds by myself at one point because I was scared of what people think!
This fear of having others hear my own voice transitioned into another problem that I find common in a lot of people, the fear of talking to others (especially strangers.) You probably have this fear for the same reasons as most others. You think others will react negatively and think you're weird for talking to them.
For example, one of my best friends usually asks something along the lines of, "Wouldn't they think you're weird?" when I suggest saying hi to a person we don't know then asking them to help make a decision with us.
I was at his college campus a few weeks ago and we were trying to decide where to go for drinks and so the solution was simple: I would show him that people respond positively to spontaneous contact and there's no awkwardness if you practice going at it "normally", or with confidence.
"Hey!"
"Hey!"
"I really need your help," I told her. She smiled, happy to be the heroine today.
"We can't decide what to drink… So, Starbucks or Coffee Bean?"
Her smile grew wider as she shouts back, "Coffee Bean!"
I smile, nod my head, and say thanks as we split ways. "Wait! Sweet tea or ice blend?!"
"Sweet tea!"
"Awesome, thanks again!"
Actually, looking back I should have gotten her number then invited her to join us. Anyway.
Did I come off as a creep? Nope. Did she fear she was going to be bothered by a loser? Nope. Did I waste her time? Not at all. Did she enjoy a spontaneous moment with a stranger? You bet!
Throughout the years, I've learned several things. People love to be spontaneous, they love to be the hero—or heroine—and they enjoy talking to people. There's about 10,000 more things I learned, but those are the three things a lot of people don't realize about most people. Sure, you'll eventually run into a handfull that genuinely dislike this sort of contact, but they don't make up the majority.
Here is what's really going on in people's heads when you enter their lives (no matter how briefly.)
"Is this person exciting?"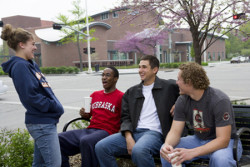 Most people see spontaneous conversation as weird because they play the worst-case scenario in their head. If you're not looking at the ground, hunching forward to an extreme angle like the hunchback of Notre Dame, and talking like you would imagine a serial killer then most likely they won't have an inner monologue criticizing your every move.
Even if you're a little awkward, people aren't going to care. Most people are awkward! So if you're awkward, they are going to think you are normal.
Is normal bad? No. But what's subconsciously going on in the other person's head is a question. "Is this person exciting?"
By exciting, you should be wondering if your first impression is giving off a certain aura. Is your posture tall? Are you speaking with confidence and calmness?
Just those two things alone give a great first impression and can lead to an amazing conversation, a date, or a new friendship.
If you're really worried about what others think of you then focus on those two things, good posture and confidence.
How to be confident and influence what people think:
Fake it until you make it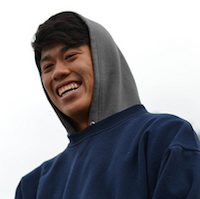 I'm not saying you fake your interests or pretend to be like someone you're not. Instead, fake the aura. Tell yourself that YOU are the epitome of confidence. Imagine you're Robert Downey Jr. or Scarlett Johansson.
Why does this work and why am I telling you to fake it until you make it? When you fake confidence, people see that on the outside and start responding to you better. For example, ordering a coffee with a smile, eye contact, and tall posture will usually be met with a more welcoming barista.
If you were to order with absolutely zero confidence and low self-esteem, their feedback would be very different.
After faking confidence enough, you pick up that others are responding differently and even treating you better. Over time, you actually begin to feel genuine confidence as a result and it becomes a loop.
You fake confidence, people treat you better, it converts into real confidence, and so on. Soon, you won't even need to fake it anymore!
This is the method I used way back when I first started out. By way back, I mean a few years ago. Now there's no faking it because I have this new appreciation of life where I feel I can do anything, all thanks to confidence.
There's even evidence to suggest that faking a confidence stance can reduce stress and get you into a better mindset.
Practice talking to at least 5 strangers a day
Stop wondering to yourself what people think. You're going to need to get out in the real world and get actual experience to get an idea of how to act when talking to a stranger.
To do this, I want you to practice approaching and striking up conversation with at least 5 strangers a day. Pretty hard, right? That's one approach to building a social life, a topic we've covered before.
It can be as simple as you want as you're starting out. Ask for directions or the time, say thanks, and end it right there. Once you feel like you're okay with the act of talking to someone you don't know, begin to hold actual conversations while you're waiting in the same line as another person.
Get creative!
I swear, after enough conversations, you're going to realize people respond if you present yourself well. So work on your confidence.
Be mindful of your posture and stand up tall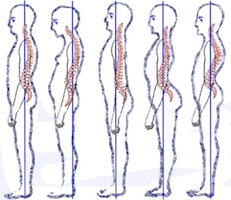 Posture is one of the more difficult things to work with because most of us are used to poor posture. There's rounded shoulders, forward neck, the slump, etc.
The best thing to do is be conscious of your posture and remind yourself to stay tall. There are many websites that are much better equipped than I am with teaching posture, so refer to this article on posture.
Let's go back to the example with the Starbucks or Coffee Bean scene. My posture was tall and it showed I believed in myself because body language can convey confidence too. Not only that, but my confidence was visible through my tone and the fact that I approached her randomly.
I'm sure if I talked very low and fast while hunching forward, staring at her feet, I would have gotten a different response from her. That's just the world we live in, unfortunately.
But hey, we all judge others based off how they present themselves. It's just a matter of life. So why not put your best foot forward?
There's more to it
Confidence is a huge topic to cover and this article alone doesn't cover everything to know. That is why I wrote a detailed eBook on the subject of confidence AND charisma. The best part? It's free.
The full title of the eBook is The Compact Guide to Charisma, Confidence, and Being Well-Liked. It's a lot more in-depth and you'll be able to read it without paying anything while you apply what I teach.
However, there is a small catch. It is exclusive for Self Stairway email subscribers only.
This means you need to be on the email list to receive the eBook.
You can join the list below:
In case you need more convincing, check out 7 Reasons to Subscribe.
Photo Credit: Flickr Jakecaptive