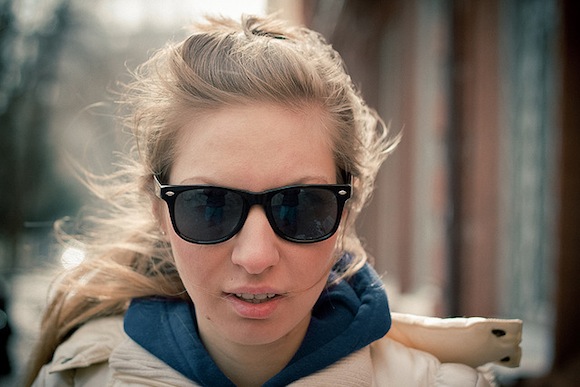 Written by Davis Nguyen
Starting my sophomore year at Yale, I had the biggest fear of one thing only.
It wasn't my professors, the classes I had to take, or anything academic.
It wasn't the rising cost, my student fees, or anything financial.
It was my college gym.
I made a promise to myself and to my girlfriend that I would make going to the gym part of my daily routine. I wanted to feel great about my body.
In high school, I spent a lot of time studying and not enough time outdoors. I knew how to read Shakespeare with an eye for double entendre, but I couldn't read nutrition labels.
Coming into college, I was 40 pounds over what I should have been.
I was confident in every area of my life from academics to scholarship hunting to public speaking, but I was never confident about my body.
Being confident enough to take a national stage and deliver a speech did not translate into confidence being able to pull myself into the gym. The feeling of having others judging me as I lifted weights was intimidating and was stronger than my fear of never getting in shape.
What I needed was to find a way to be confident enough to go the gym, pick up the dumbbells, and say, "Today I am curling 15, but someday I will be curling 115."
I eventually found a way to motivate myself to go to the gym by saying four things to myself every day when I woke up.
Within a year, I was going to the gym five times a week and enjoyed every second. Now I'm more proud of my body than ever, and I can't imagine a life without fitness.
Better yet, I found that the four things I said to myself could be applied to other areas of my life such as learning to speak up more, overcoming rejection, and asking for help. I've transformed with my newfound power.
The four things I said to myself only took 5 minutes of my time, but impacted how I lived every single hour of my life. These were phrases that pushed me to reflect and take action.
What are these four magical phrases that gave me the gift of confidence?
1. Today, I will expand my comfort zone by…
This was the one thing I promised myself I would do before I went to bed. If I normally avoided bench pressing then I would give it a try the next day. Gradually, I kept breaking new ground and trying new things. After enough time, I became confident in my ability to do just about anything.
My friend Jia Jiang has done amazing things with expanding his comfort zone. Six months ago, Jia began his 100 Days of Rejection Therapy where each day he would ask for something he wanted. On day one, he asked a random stranger for $100 and was rejected. By day 55, he asked to fly on a corporate jet with the CEO and was granted his request.
Jia's experiment got him used to the idea of hearing "no" plus got him into some fun adventures. Now he no longer fears rejection, failure, or judgment. He desensitized himself to these things over time and now he's confident in getting what he wants.
Test your comfort zone every day by starting small.
2. Today, I will improve myself 1% by…
If you were to get a raise of 1% each day how much of a total raise would you receive within a year? The answer isn't 365% but 3778%! So someone who has a $50,000 salary on January 1 would have made nearly $2,000,000 by the same time next year.
That is the amazing power of compounded interest. This is all to say that the sooner you start, the faster you will begin to grow.
I started by going to the gym for 30 minutes and each day increased it by a minute until I was doing full hour workouts. Not exactly 1% of 30 minutes, but you get my point.
Vincent does a reversed version of this and set his alarm back one minute each night until it eventually hit 6am. Progress doesn't have to be huge, but it always adds up over time.
When you look at progress in incremental amounts you learn that you can climb mountains with a little persistence. Looking back at how far you come several months later will make you feel good about yourself.
Imagine how much you can be proud of one year from now if you improve by just 1% each day.
3. Today, I will make someone's day by…
This phrase comes from the idea that it is better to give than to receive. In one study, researchers gave participants $5. Half were told to spend it on themselves and the other rest on someone else.
One week later they found the people who spent the money on someone else were much happier than those who spent it on themselves.
Elizabeth Dunn, a psychologist at the University of British Columbia said, "Regardless of how much income each person made, those who spent money on others reported greater happiness, while those who spent more on themselves did not…"
So what does this have to do with my self-confidence in fitness?
For me, when I went to the gym and I saw someone who worked hard, I would genuinely say I was inspired by their efforts. When I saw progress, I would let them know I could see the results paying off.
It's not easy giving compliments to someone else. That's why people rarely do it.
Making it a goal to make someone else's day is breaking out of your comfort zone. People know how difficult it is to compliment, so when they see you doing it to them they will see you as someone who is self-assured.
4. I am grateful for…
What would you want if you could have it right now?
In our constantly busy lives, we are continuously focusing on our weaknesses, our lack of certain things, and our need to do more and more.
If you are reading this, it means you are literate, have access to internet and electricity, and can find time to further your knowledge. Yet there are people around the world who wish they were you. Who wish they had Wi-Fi, the ability to read, and time to relax. We take these things for granted.
This exercise is for you to remind yourself that you already have a lot going for you. So even if you couldn't complete the first three exercises for the day, you have this one.
One common trait confident people share is that they appreciate what they already have. Confident and happy people are not perfect. There are things they wish they had, but they learn to be grateful for what they do have.
Before I went to the gym I would remind myself how much stronger and better I was today than I was yesterday. This motivates me to work harder and harder each day. My confidence continues to grow because I acknowledge how far I've been able to come from the overweight freshmen. I kept saying to myself, "I am not there (my goal) yet, but I am closer than I was yesterday."
Now that you know the four secret phrases, you need to know how to use them.
I am a huge fan of self-help techniques and books. They really work! But the reason why self-help guides do not seem to work for most people is because these people set themselves up for failure.
They try to run before they can crawl. They are looking for a quick fix.
The techniques that I outlined will help you feel more confident, but only if you apply them correctly. Rome wasn't built in a day, but you have to place the first block somewhere.
My first day into the fitness world was never about going to the gym. It was about setting a platform that I can build on.
Here are some examples of how I'd answer the four phrases.
I will expand my comfort zone by doing the Insanity workout in my dorm for 30 minutes today.
I will improve myself 1% by walking around the courtyard for 5 minutes.
I will make someone's day by giving my best friend a compliment.
I'm grateful for my current ability to bench 135lbs.
And perhaps a year from now, my answers would look like this:
I will expand my comfort zone by doing the Insanity workout for 2 hours today.
I will improve myself 1% by running 2 miles before breakfast in under 14 minutes.
I will make someone's day by giving a random stranger a compliment.
I'm grateful for my current ability to bench 225.
Don't rush progress. It doesn't matter when you finish, but if you sprint, you'll quickly tire out and be more likely to quit.
Keep building up momentum. One day you will look back and you'll surprise yourself with just how far you've come.
If you could improve yourself by 1% in any area of your life, which area would you improve?
Photo Credit: Dmitry Ilyinov, Flickr