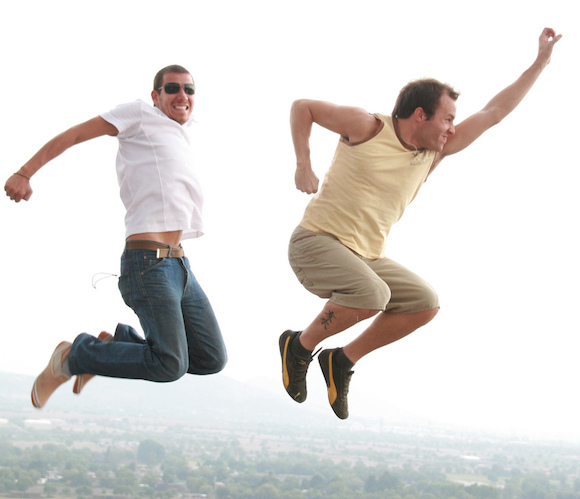 Last year, a few friends and I took a hike in Sequoia National Park with only one water canteen each and a Clif bar. We had been out of food and water for over four hours when we realized we hadn't ran into a single person since we began our hike.
You should have seen it. We slugged on against inclined hills, took breaks every five minutes, and the sound of everyone extracting saliva from their own mouths was audible. Our paces slowed and we weren't sure if we had been going the wrong way for hours.
I was wondering what we'd do if we ran into an aggressive bear. Would we have enough energy to run away? We definitely didn't have enough in us to fight.
I was so drained I had been mentally rehearsing how I would tell the group to just leave me behind. There were times when I wanted to just cry from exhaustion, but maybe dehydration disallowed wasting any unnecessary resources.
Running out of sunlight, we all thought death was a real possibility. None of us said it, but we all thought it.
Eventually, we found our way off the trail by cutting off the mountain and making a beeline west until we finally saw "civilization."
Trying to stay grateful
When we finally landed on a bus, we all admitted that we thought we were in big trouble during the hike. Once we settled down for a bit, we talked about how every meal from now on would taste amazing and how forever grateful for life we'd be for surviving that day.
My friend said he was worried that the gratitude and new perspective on life would be short-lived. I was going to prove him wrong.
Food did indeed taste better for a while and I cherished each drop of water as it entered my mouth. I would be looking at my backyard and smiling at the trees, amazed that I was still alive. Those feelings were supposed to last forever.
Nine months later, I no longer think about the day I almost died.
Why we forget to be grateful
Life goes on, you accumulate new worries, you get comfortable, and you eventually forget about the past's struggles.
It's too difficult to run a mental simulation in your head trying to remember the fears you felt and the worries that drowned you. You're so removed from the event that it hardly felt real at all.
You then begin to question whether or not you're exaggerating what happened in your head. Was it as awful as you made it out to be or was that just dramatization upon reflection?
For me, I know the fears that day and the threat of death were very real. The physical and mental exhaustion were intense. The hunger in my stomach and the dryness of my tongue attempting to draw liquid molecules from the air did happen. Yet, I still find it difficult nine months later to be grateful that I'm still alive.
Now I'm back on gratitude mode. The Philippines has opened my eyes on just how much worse my life could be.
I could have been a beggar child hoping people would hand me their spare change. I could have been a taxi driver trying to hit a quota every day so that I have enough to compensate my company, pay for gas, and take enough home to feed my family.
I'm one of the lucky ones.
How to maintain gratitude
What scares me is that one day, my current gratefulness will slip from my mind like my experience with the hiking trip. I don't want to go back to taking everything for granted and living life on autopilot, never thinking about the grand scheme of things.
So as often as I can, I close my eyes and ask myself, "What could I not stand to lose right now?"
It isn't easy. Gratitude is something you have to work on almost every day.
Gratitude is always fleeting, so you have to chase it down and hold its hand as tight as you can.
Question for you: How do you stay thankful?
Photo Credit: Anirudh Koul via Compfight cc