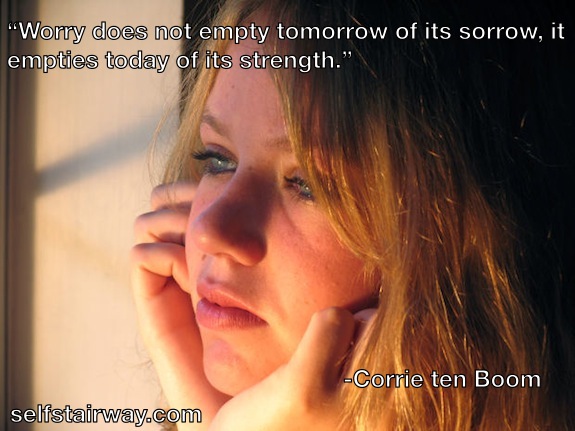 "Worry does not empty tomorrow of its sorrow, it empties today of its strength."
-Corrie ten Boom
I used to be the master of living in the moment. I didn't care about the small things that got other people into an obsessive state of panic. I didn't let anything touch me or get me down. I was zen.
It was because there was a phrase that I believed in and fully swore by. That phrase was—excuse my French—"I don't give a fuck (IDGAF.)" I gave the phrase authority and prepared my brain to toss worries away if this phrase came into my mind. It allowed me to prioritize and focus on the things that mattered.
Somewhere along the way though, I had forgotten this phrase that had gotten me through so much. I began to let the details of daily life shower over me and I let it push me down again and again. I forgot how to stop worrying. Luckily, I remembered the phrase and I'm back to worrying about the right things.
But before I remembered, I was looking for answers by validating myself to others and feeding my ego on a daily basis. When my ego wasn't stroked, I'd be sad and my day ruined.
Sometimes it was a nagging feeling that I couldn't place on one specific thing, but the feeling was there. Sometimes it was clearer that I was worrying over something that I shouldn't be worrying over.
For example, last week I had asked a cute cashier for her phone number and she told me she had a boyfriend. The old, insecure me would have spent the next week thinking about all the things that went wrong. Maybe she was lying. Maybe I'm ugly. Maybe I shouldn't have asked at all! My mind would have driven me crazy.
Well, present-me is secure, confident, and knows that it's always better to take action than get stuck wondering "what if?" I smiled, made a joke to show her I was okay and that she shouldn't feel bad for turning me down, and mentally I repeated my phrase.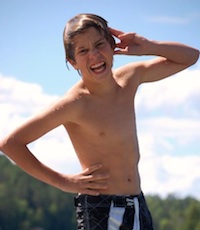 Do I really care that I didn't get her number? No, it would have been nice and all, my ego would have been pleased, but in the end I didn't really mind. Life is fun and "IDGAF" reminds me not to take everything so seriously. I got over it within a minute, told my friends what just happened, and we all laughed at the joke response I told the cashier.
That's the beauty of my phrase. It makes you more secure, it lets you enjoy little things, and it saves you from the mental torture that you're ought to do.
Think of the phrase as a mantra. It's not religious, but you can think of it as spiritual if that helps you. It doesn't even have to be the same mantra I use, as long as you create a mantra for yourself that you use often enough to trust. Trust in it and know that it's alright to let go when the mantra is used.
Of course, the mantra does not come into play when it involves important things like bills, other people's feelings, and things of that nature. It is meant for the worries that are of no consequence.
If you want to learn how to stop worrying, you need to learn an essential skill. Learn when to worry about the things that matter and let go of the things that don't. We all know the importance of not worrying about what we don't have, but there are less obvious things. When you catch yourself wondering over things that don't matter, tell yourself, "IDGAF." Give authority to those words and mentally approve it as the okay to let go. It's not easy, but the mantra can be powerful.
When you should not worry and when to use the mantra
Don't worry about things outside of your control
People worry about the economy being bad or they put blame on the government for this and that. I could give you 10,000 more examples, but I know you're smart and can easily name things that you have no control over.
You have no influence over the events that unfold outside of your control, so why sit around worrying? Be proactive and focus on yourself and do things that will help you get further in your career, life, or whatever your long-term goal is.
It's good to be aware of things that are big picture and out of your control, but I know people who use these things as an excuse to not do anything. Instead, they worry.
There are many things that happen each day that are outside of your control too. Maybe you met someone that looked at you funny. Then you wonder what you did wrong, why doesn't this person like you? You can't really change the fact that it happened nor could you control how this person looked at you. Say, "IDGAF."
Don't worry about things that won't matter a week/month/year from now
It's pretty easy to let everything stick to us and keep us running loops for a long time. Even for the seemingly insignificant things our minds will stick to it and bring you back.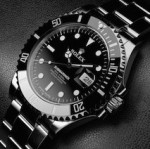 Be honest with yourself. Will this issue really matter a week, month, or a year from now? I always "time-travel" and look at my thoughts through this view.
Will I still be bothered about this a week, month, or year from now? If not then most likely it's not worth thinking about right now. Why waste the potential for a good day for something that is of no consequence? "IDGAF."
Don't worry about what people think of you right now, you can change their minds later
I remember the awkward and annoying kid I was several years back. I'm sure there are plenty of people who, if I ran into them today, will still have this impression of me.
I'm okay with that. It doesn't bother me because if we spent more than a minute together, I would bet they think I'm pretty awesome now. I've grown, I'm a completely different person, and what they used to think of me doesn't matter.
As for the people who don't like me for whatever reason, I'm not bothered at all. Their dislike of me doesn't lower my quality of life. It doesn't affect my opportunities at all. Why worry about a passing stranger I'll never see again? When you stop seeking validation from others you will find yourself free to do what you want (within reason of course.)
If you feel like you left a poor first impression or you're scared of what people think, don't worry about it. Everyone is too busy worrying about themselves and what others think of them. They don't really think about you as often as you would think. Isn't that liberating?
Even if they think of you on occasion, you can show them how awesome you are later as you can always work on improving your first impression. As for now, "IDGAF."
Don't worry about what could have been

Ah, "wondering what if?" What could have happened if we had stayed together? What could have happened if I had asked her out? What if, what if, what if…
You can drive yourself crazy by sitting down and wondering about all the things that could have been. When you sit back and think about it, it's counter-productive. You are literally powerless because it had already passed.
Don't waste another minute wondering what could have been. Instead, focus and figure out how to avoid mistakes in the future or get yourself into the mindset of creating opportunities for yourself. Be proactive. If you find yourself slipping into the fantasies of "what if?" tell yourself "IDGAF."
Don't worry about pleasing others all the time
This is hard for people because they think that if you're not always pleasing others then you are selfish. That is WRONG. It doesn't make you selfish to care for yourself and not be on call for everyone else. You're living your own life.
Help others when it's in your power to do so and when they really need it. Don't always be on guard because people will abuse your kindness. That's reality; people abuse kindness if you don't set boundaries.
Recap on what you should stop worrying about: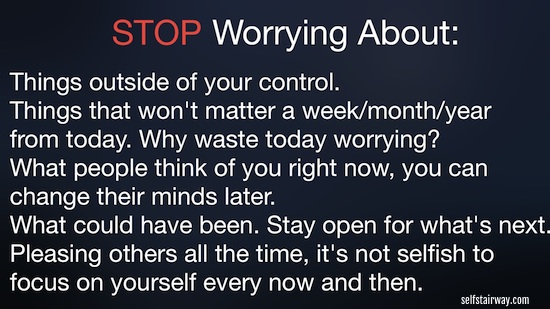 Question: What are some things you worry about even though you shouldn't?