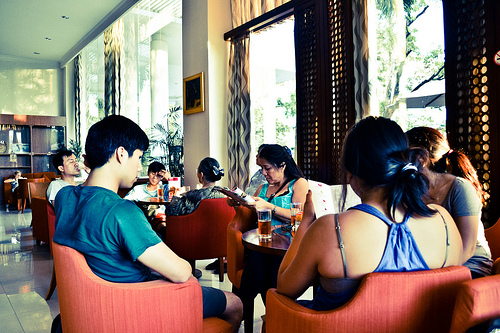 I have several friends who I'm proud to say that together we have an amazing friendship. I met them when I was still growing and trying to figure out who I was and they really guided me on the right path.
They're the friends who are incredibly different from everyone else I've ever come across and most likely more so than those I will eventually meet as well.
The ones I can sit with at a coffee shop and just talk about philosophy or passion. The ones with the heavenly bond, match made in Heaven. The ones I can be as crazy as I want and they'd still be there to smile with me. Where would I be today without them?