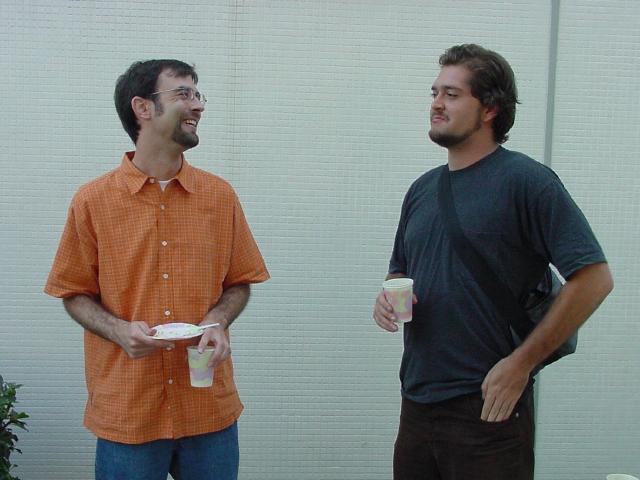 First guest contribution published on Self Stairway by Bob Reynolds. We hope you enjoy his writing and take value from his experiences.
What is Bantering?
Whether you are the richest person on earth or homeless in Seattle, every human being seeks (and deserves) intimacy. However, remember that intimacy is not always sexual.
Bantering with strangers can be a form of intimacy. When you stop at a convenience store along the Interstate to get a coke, the five-second conversation with the cashier can be intimate. I usually see bantering used among adults and the elderly, but about 3 months ago I met a guy at a QuikTrip who had mastered the art of bantering. He was about 22, Hispanic and confident.
As I was paying for my drink, he mentioned that he liked my watch. It was a simple statement, but it led to about 15 seconds of kind words to each other. There is a history to my watch and it interested him.
Usually, "bantering" is a method to joke with a stranger to bring happiness to their day and it is far removed from flirting. It is an admission between two people and it is like saying, "This is a great life and a great planet. I am happy to chat with you."
You have zero hidden agendas in this conversation. That is the secret of a successful banter.
Benefits of Bantering
Yes, it can develop into more, but the initial chat is safe and friendly. That is the beauty of bantering. It is a tension reliever in a situation where you only have 30 seconds together and there is always potential for friendship.
For example, every week I go to a concert hall where I have season tickets for the Friday evening entertainment. The event is called the Cruise Ship Show and they have entertainers who often work on cruise ships as comedians, singers, magicians, and so forth.
The ushers all dress up in their cruise ship attire with the vest and tie and little cap with an anchor on the bill of the hat. I have a seat in the very back row on the aisle. The job of the usher is to check your ticket and help you find your seat. So each week, when I get into the performance hall, I stand at the back of the hall and I hand my ticket to the usher and ask if she can help me find my seat. She looks at the ticket, thinks for a few seconds, and then her concentration turns into a smile. That brings a smile and a laugh to both of us and we have a 15 second conversation before she goes to help the next customer.
Ninety nine percent of the time it stops right at that point. But the potential for more conversation is always there, especially if there is a chance of repeat encounters.
Bantering Leading to Long-Term Friendship
For example, there is a Mexican restaurant in the city where I used to live. At that time I had discarded my TV and the only time I watched TV was when I went to a restaurant or sports bar with several TVs. The Mexican restaurant was perfect and I ate there 3 times a month. Usually I just sat by myself and watched the sports event on the screen.
There was a series of letters above the bar that made no sense. "I I T Y W I M W Y B M A S." My curiosity got the best of me and I asked the bartender what it meant. He replied "If I tell you what it means, will you buy me a shot?" I told him I didn't want to buy him a shot, I just wanted to know what it means.
And then he smiled and slowly repeated his previous sentence. We laughed because he had fooled me. We chatted for a while and I learned he was new to Oklahoma and had some medical issue that required late night trips to the hospital.
I worked for myself, out of my home and I had no concrete work schedule. So I ended up giving him a ride to the hospital at midnight or 2 in the morning, whenever he would call and tell me that he was in a bad medical situation and needed a ride.
We are still close friends 12 years later.
But either way, whether the banter turned into anything more than a smile or not, that smile (those 99.9% of the bantering conversations that ONLY result in a smile) is very important for emotional and social health of every person on earth. Every person needs a smile or a hug or a kiss or a back massage.
No exceptions. And by being confident and comfortable (and non-threatening) enough to take the first step to the banter dance, you are helping two people.
Try it. Learn to banter. Combine bantering with the recognition of their name on their nametag (if they have one.) People LOVE hearing their names because it is the sweetest sound to them. It will reap great rewards and put you in a much better frame of mind. From my many experiences, you may often get a free beer or a free Dr. Pepper from the situation.
Or you may even find a friend and/or a lover.
Question: How has spontaneous banter led to a relationship you can still count on today?